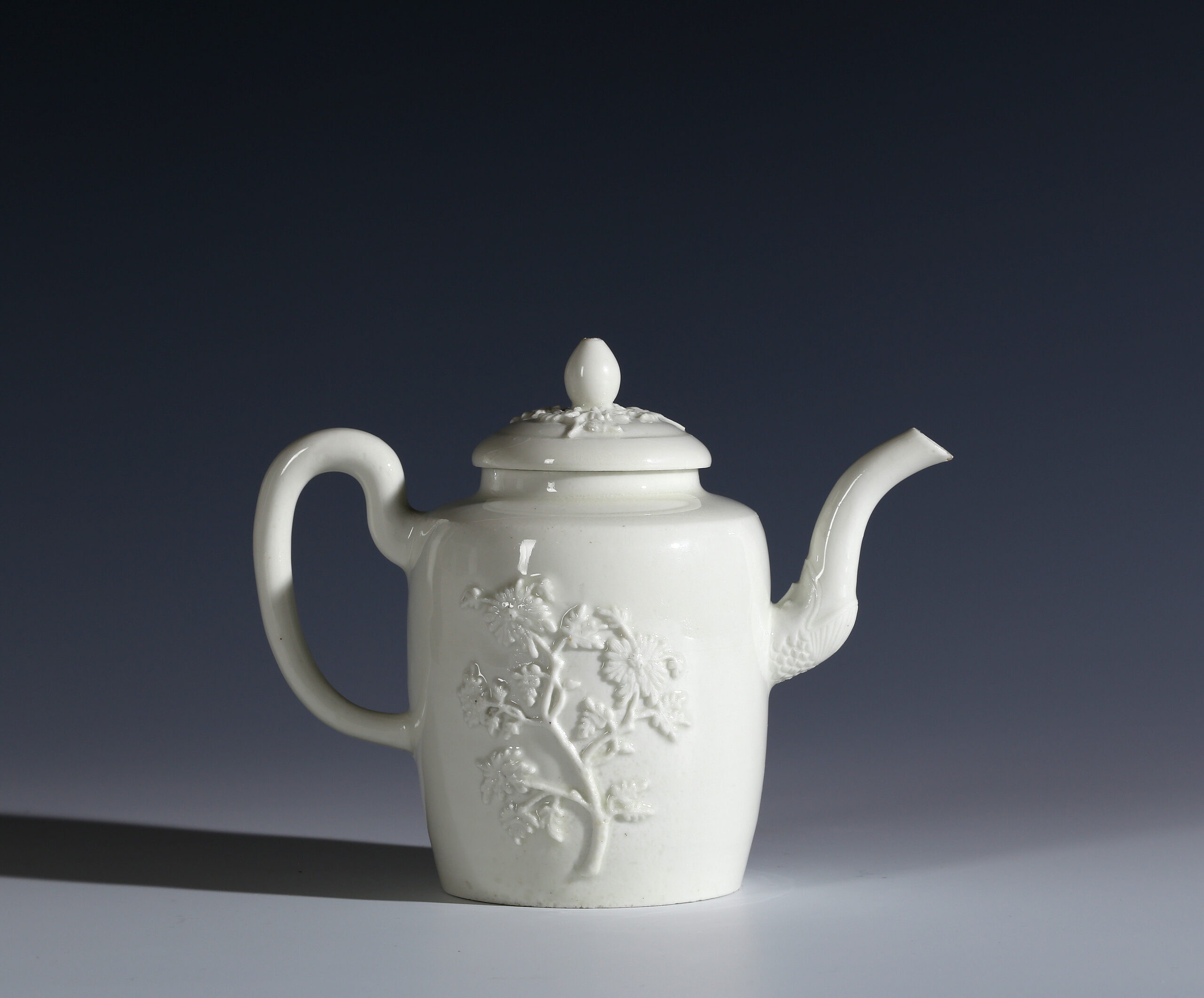 A BÖTTGER PORCELAIN TEAPOT
Circa 1715
13.3 cm high, 16.5 cm across
71.SBG.58.A-2 collectors inventory mark in red
This, one of the earliest European porcelain teapots, derives from a Chinese Yixing model. Wheel-thrown and lathe turned it is applied with sprigged chrysanthemum sprays reminiscent of blanc-de-chine. The porcelain of slightly ivory tone under a thin clear glaze with minute bubbles where it pools. The dragon spout is also found on Böttger stoneware coffee pots.
The essential form of this teapot exists in both Chinese blanc-de-chine and Yixing red stoneware. A Böttger stoneware and a white porcelain version of the form, but with moulded trees and pavilions of a pattern some time referred to as 'Lovers on the Bridge', exist at Schloss Favorite. They are illustrated together beside the Yixing stoneware original from which they are both copied (Kopplin 2003, p.162 and Cassidy-Geiger 2008, p. 681, no. 352).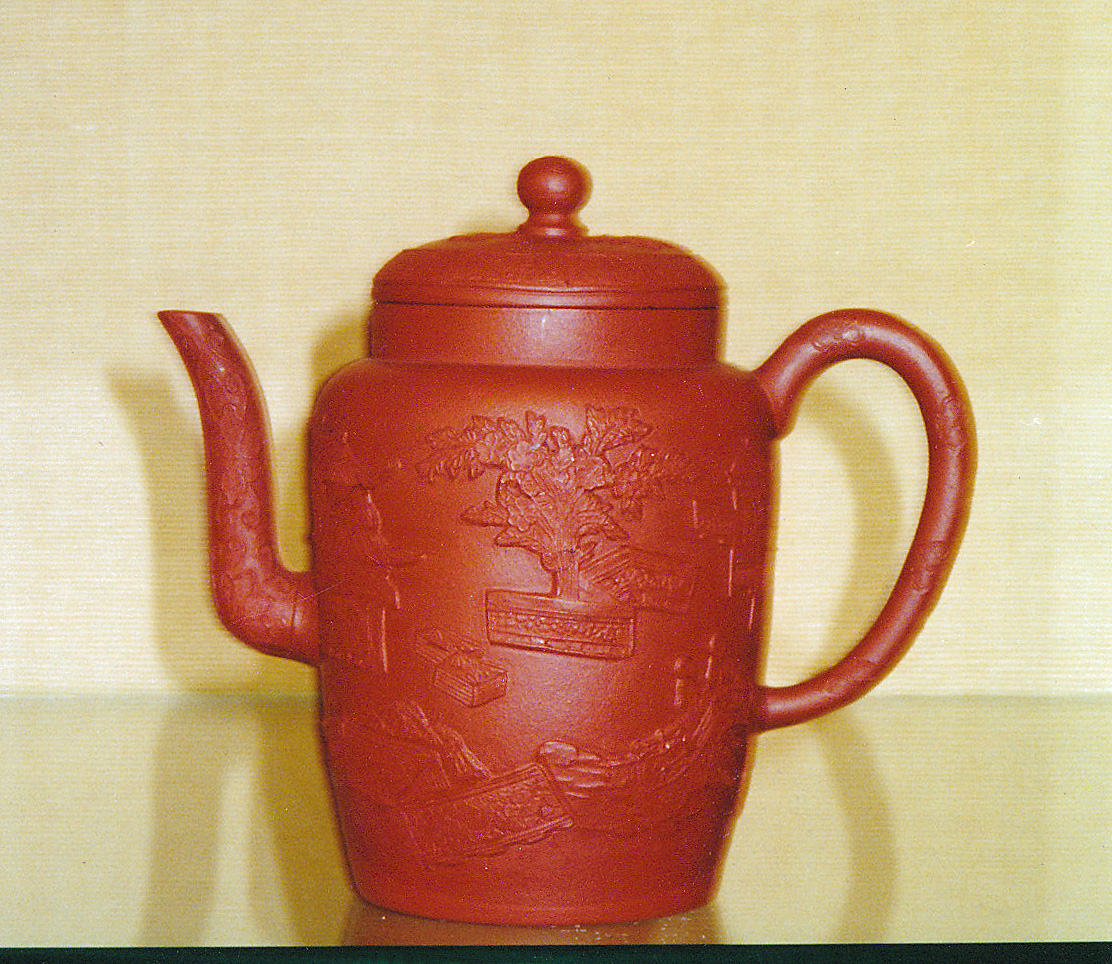 Henry Arnhold Collection, ex. E & H Manners
The interior is fitted with a metal strainer, interestingly this unusual feature is also found on the only other example of this form that we know which is a slightly squatter version in the Hanley Collection, Sotheby's, London, 15 May 2014, lot 119, (previously sold Phillips, London, 7th December 1994, lot 19).
Another Chinese Yixing example, presumably made for the domestic market, with the potter's seal mark for Chen Wenqin is illustrated by Patrice Valfré (Valfré 2000 p. 216, no. 200).
Condition:
Minute chips to tip of spout, finial and footrim. No restoration
Provenance:
Estate of Sarah Belk Gambrell
Sotheby's, Zurich, on 26th June 1971, lot 15.
References:
M. Cassidy-Geiger, The Arnhold Collection of Meissen Porcelain 1710-50 (2008)
Monika Kopplin et. al., Schwartz Porcelain. Die Leidenschaft für Lack und ihre Wirkung auf das europäische Porzellan, Hirmer Verlag, 2003
Patrice Valfré: Yixing: Teapots for Europe, (Paris 2000)
Acquired by the Nelson Atkins Museum of Art, Kansas City