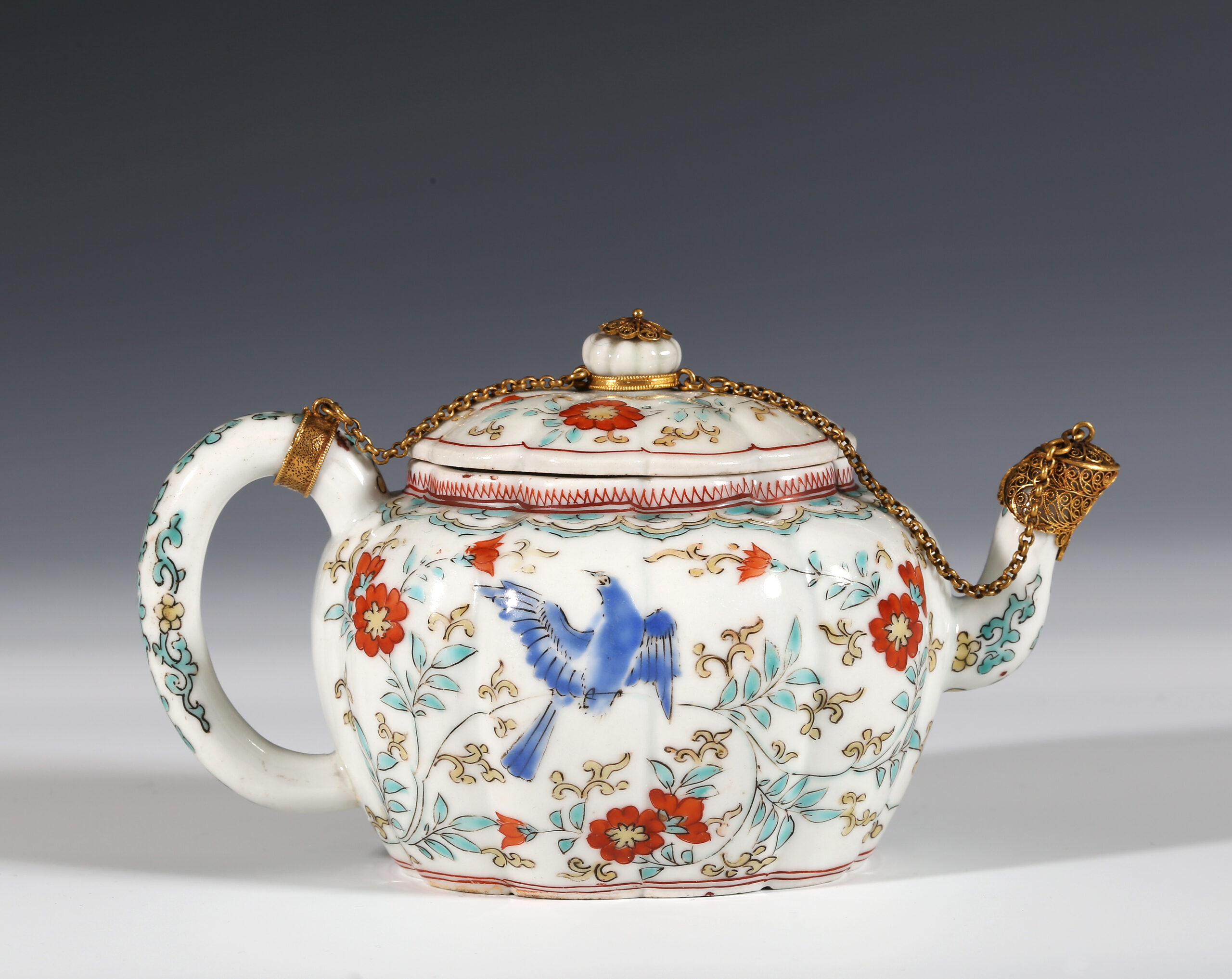 A JAPANESE KAKIEMON GOLD FILIGREE MOUNTED TEAPOT
1670-1690
15.0 cm across, 8.1 cm high
The gold filigree mounts have been tested at The Goldsmiths' Company Assay office and found to have a gold purity of just over 20 carat, with some silver and a small amount of copper.
The mounts are certainly of Asian manufacture and very probably from the Dutch trading post in Batavia or Goa in India. They relate closely to a group of gold-mounted pieces of the second half of the 17th century which includes a Chinese carved rhinoceros horn cup and two bezoar stones in the Hapsburg Kunstkammer in the Kunsthistorisches Museum in Vienna that are thought to be of Goanese manufacture.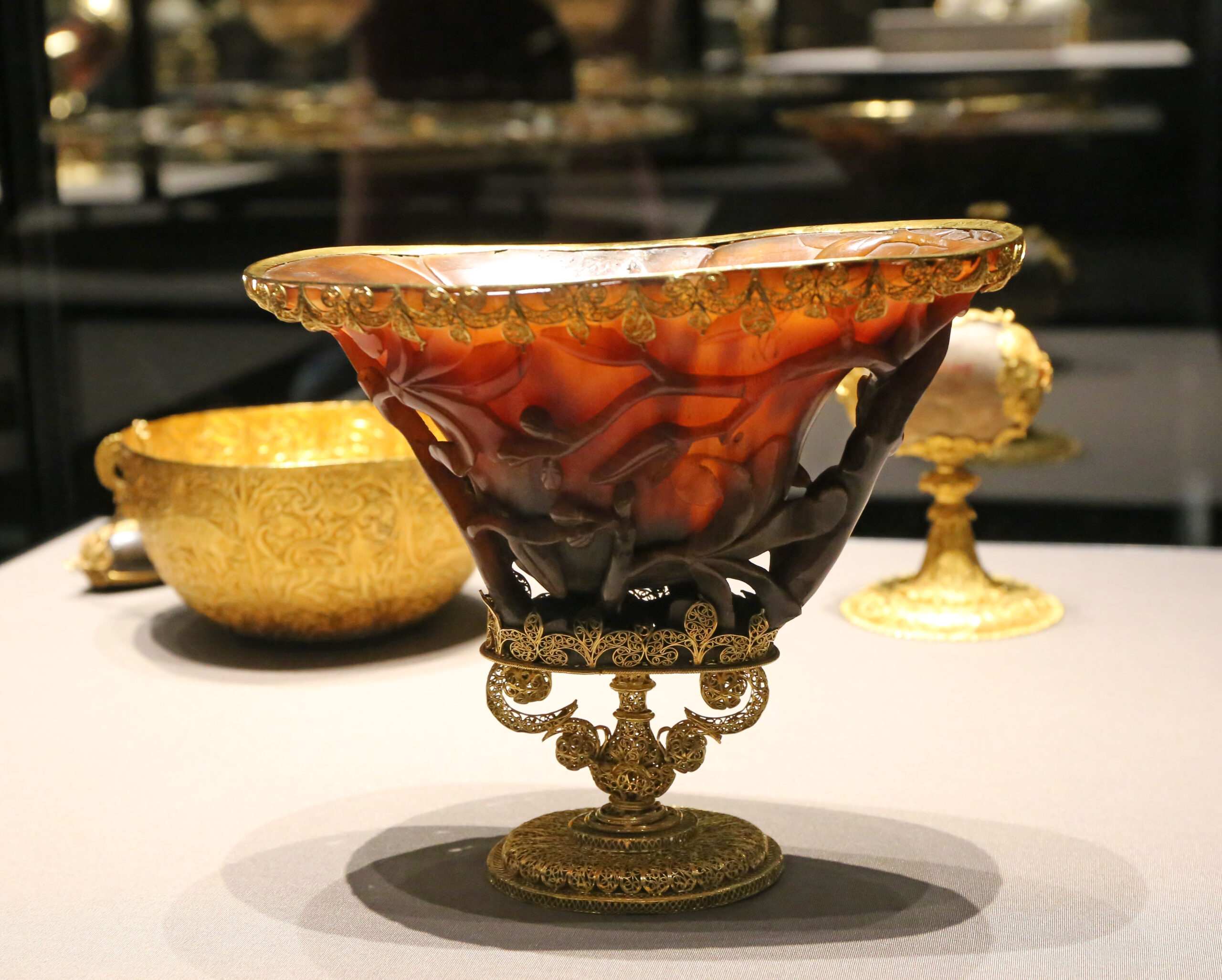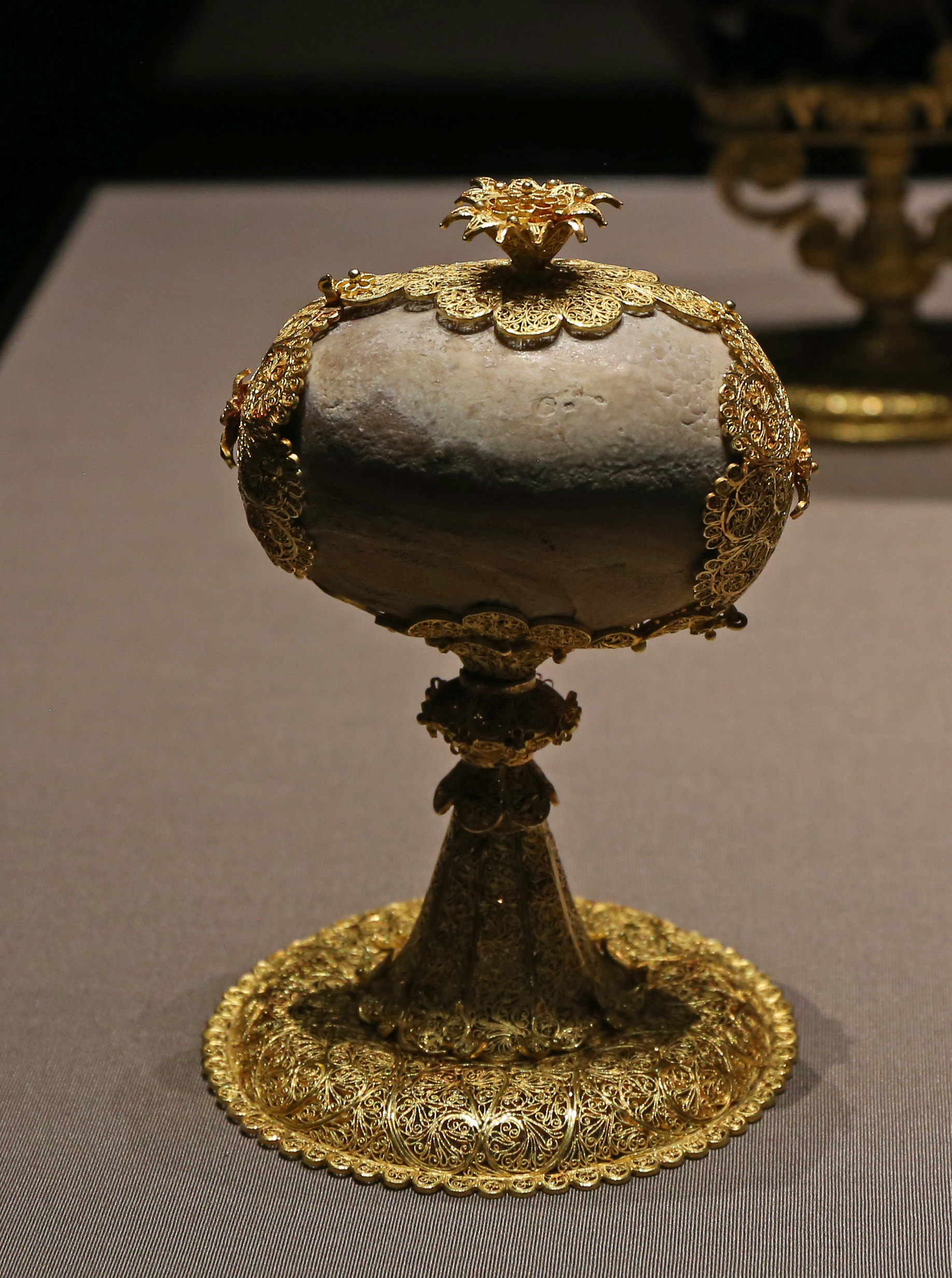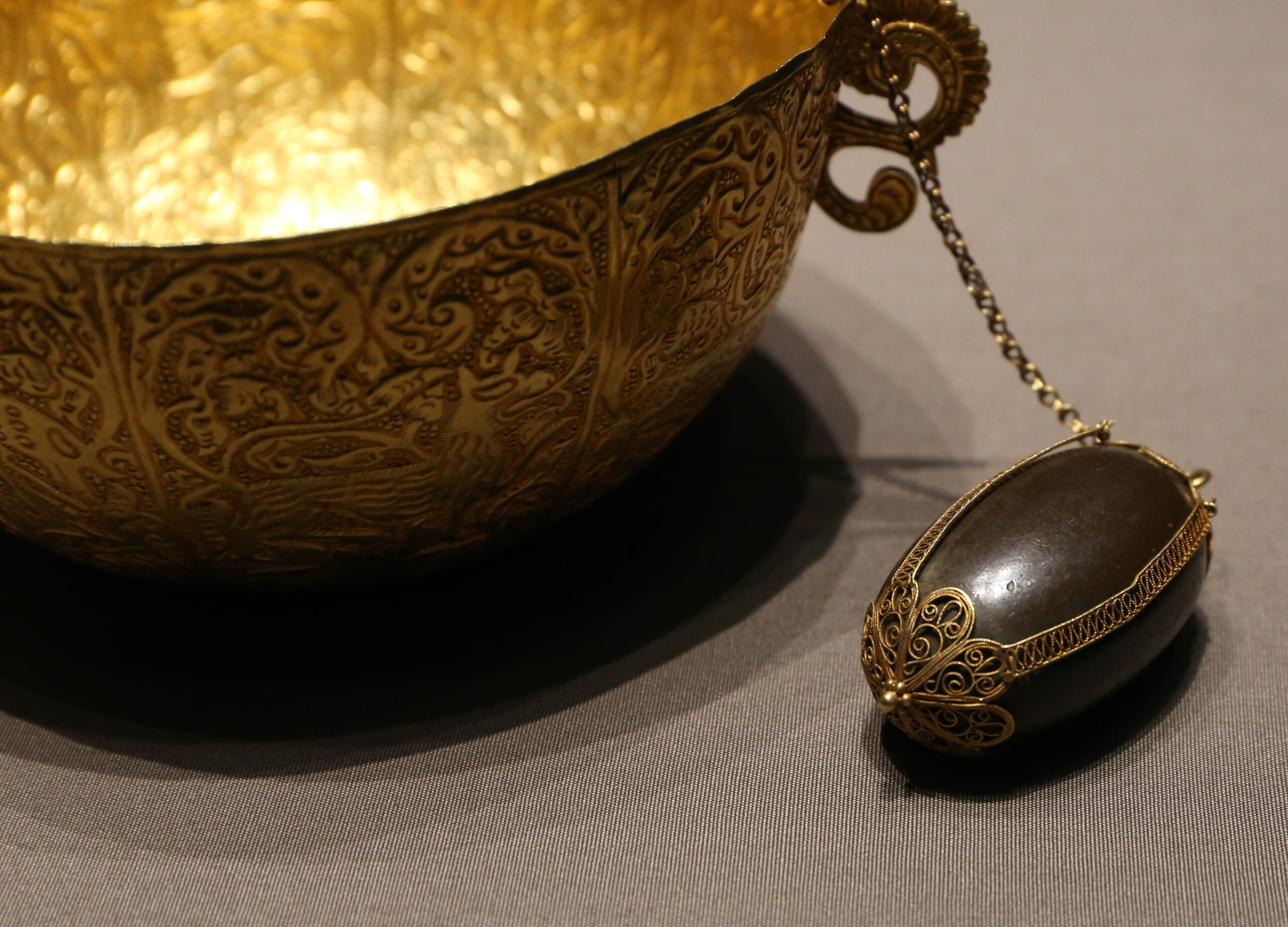 The form of the teapot is not uncommon and appears with polychrome Kakiemon colours and with a nearly identical design in blue and white. Christiaan Jörg notes that a similar example is in the 18th century Royal Swedish collection in Drottningholm. It was copied at Meissen and Bow.

Condition:
Good
References:
Christiaan J.A. Jörg, Fine & Curious: Japanese Export Porcelain in Dutch Collections, (Hotei Publishing, Amsterdam, 2003), pp. 193-2, no.s 240 and 241
SOLD
Acquired by the Asian Civilisation Museum, Singapore