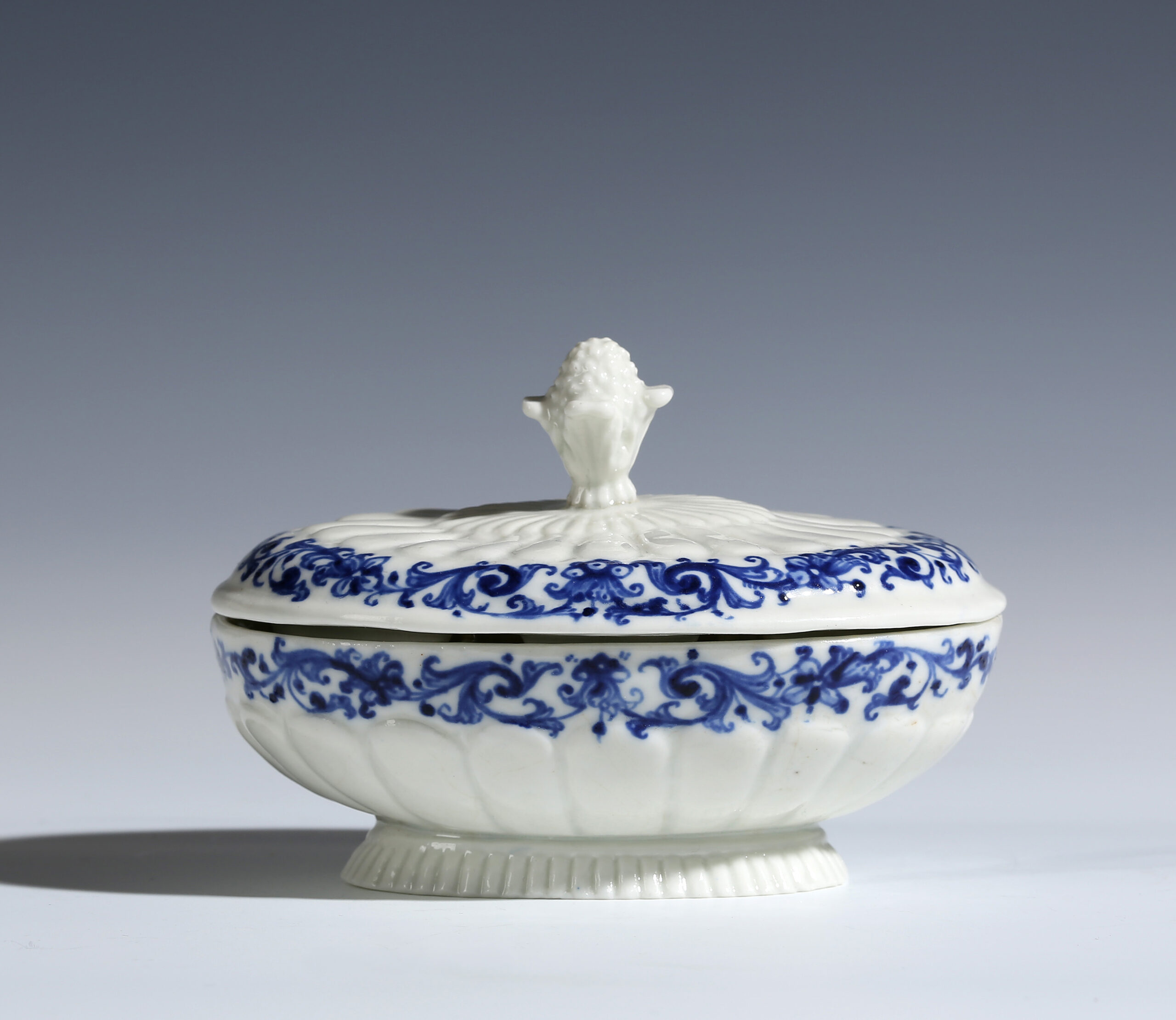 A SAINT-CLOUD BLUE AND WHITE OVAL TRIPLE SPICE BOX AND COVER
Circa 1720-25
12 cm across, 8.4 cm high
No mark
The oval salt cellar is divided into three compartments which were for a selection of condiments including salt (and celery or garlic salt) and spices such as pepper. cloves nutmeg and ginger.[1] The form presumably derives from a lost silver original.
Another of this rare form was exhibited at the Musée de Saint-Cloud in 1997[2].
Condition:
The finial has a fine crack along where it joins the body and has probably been restuck
Provenance:
Private collection
References:
Juvigny 1997
Sophie de Juvigny, et. al., La porcelaine à Saint-Cloud, catalogue d'exposition
Savill 2012
Rosalind Savill, Everyday Rococo, Madame de Pompadour and Sevres Porcelain, (Unicorn Publishing Group, 2021)
SOLD
[1] Savill 2021, vol. I, p. 508.
[2] Juvigny 1997, p. 44, no. 53.