A SMALL ENAMEL BOOK BINDING
Attributed to Georg Strauch of Nuremberg
Circa 1670
The front and back panel, 7.8 cm high, 4.7 cm wide, 2.7 cm deep
Formed as two panels finely enamelled with Christ and The Madonna in roundels of flowers with further tulips in the corner, set in gilt-metal casings with a convex enamel spine also with flower heads, holding a breviary entitled Officium B. Mariae virg., published in Antwerp in 1665. The title in red and black with an engraved portrait of the Virgin. With marbled end papers and gilt gauffered edges.
Georg Strauch was baptized on 17 September 1613 in Nurnberg and was instructed in drawing, painting and etching by Johann Hauer. In 1635 he became a master in his guild and was known to have been an enameller from the 1640s. He died 13 July 1675 (see Bosch (1984), p. 421).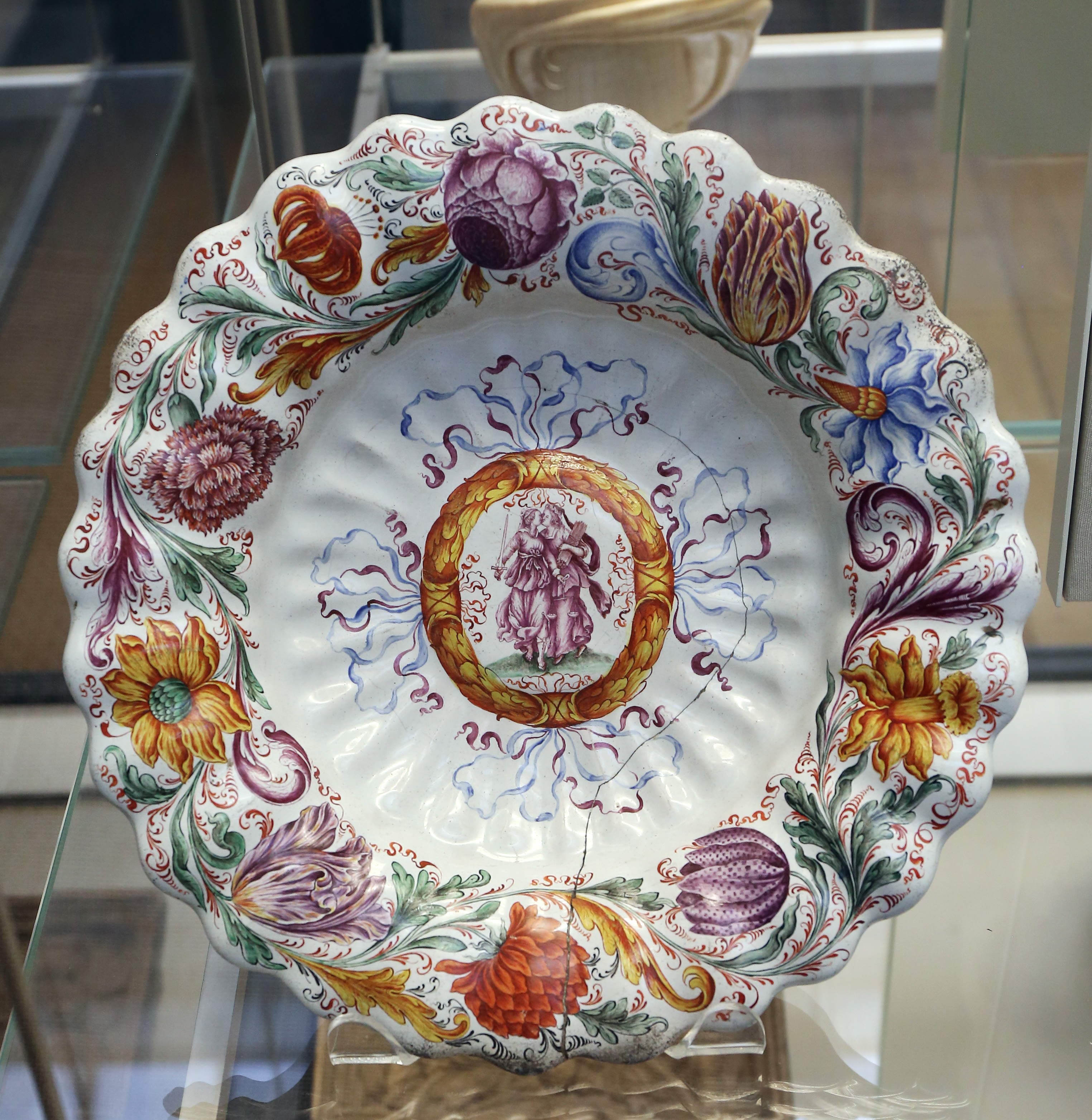 A faience dish in the British Museum, a flask in a private collection and a tankard in the Museum für Kunst und Gewerbe, Hamburg, all with similar floral garlands are given to the circle of Georg Strauch and are illustrated, Bosch (1984), p. 442-445, pl. 355- 357.
A hexagonal schraubflasche or canister by the silversmith Jonas Laminit in the Metropolitan Museum (1974.356.763a, b) mounted with similar enamel plaques attributed to Georg Strauch is illustrated in Weinhold (2000), p. 23, pl. 3.
A slightly larger enamel bookbinding by the same hand also attributed to Georg Strauch was sold by Christie's, London, 3 June 2014, lot 373 (sold for £17,500).
Condition:
Clasps and holding plates at ends lacking
Provenance:
Previously unrecorded
References:
Ulrike Weinhold, Emailmalerei an Augsburger Goldschmiedearbeiten von 1650 bis 1750, (Deutscher Kunstverlag 2000)
Helmut Bosch, Die Nürnberger Hausmaler: Emailfarbenderkor auf Gläsern und Fayencen der Barockzeit, (Munich, 1984)
SOLD