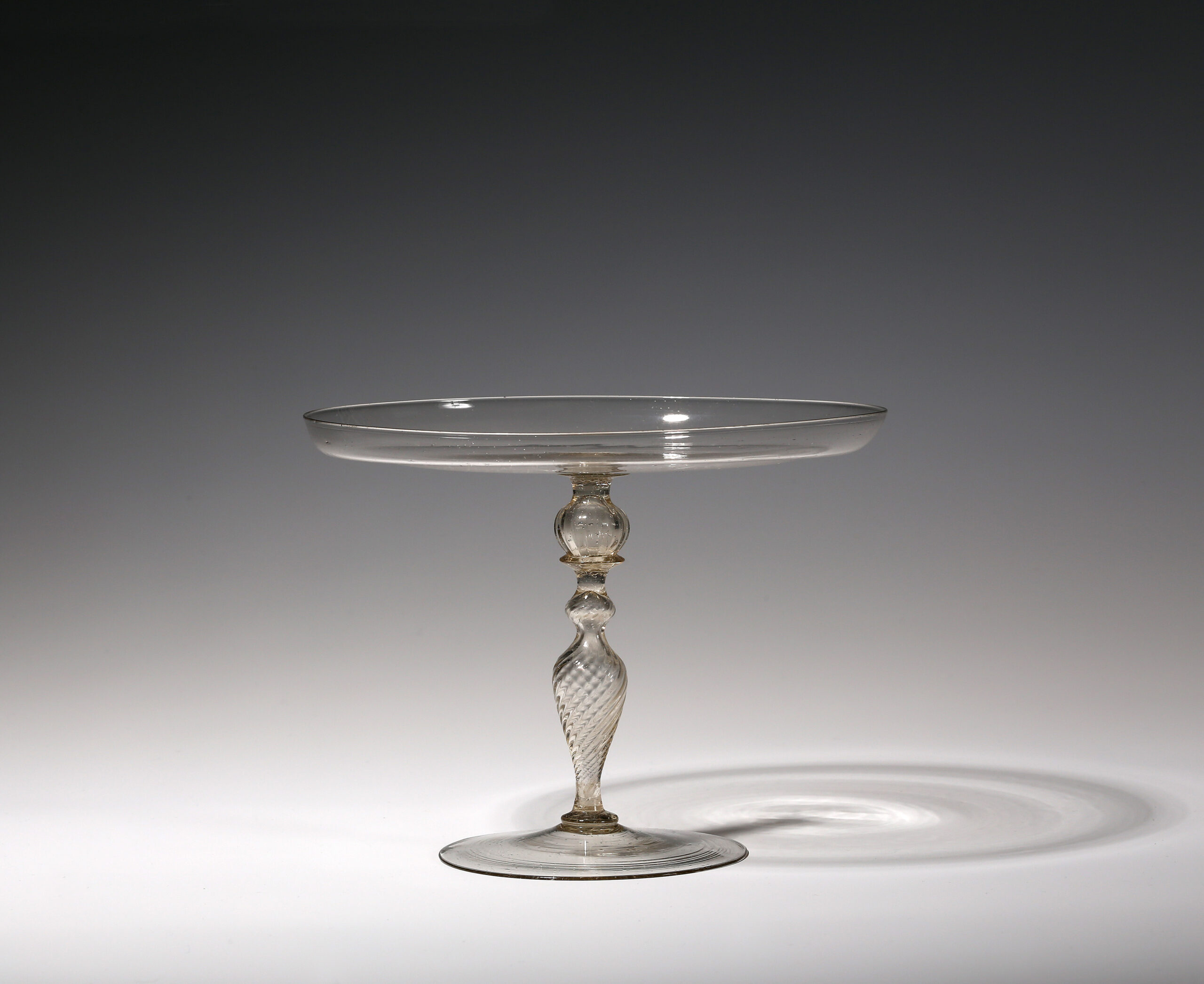 A VENETIAN TAZZA OR DRINKING GLASS
Venice, late 16th century
13.7 cm high, 17.8 cm diam.
Tazza of very pale-yellow colour, the circular tray with upturned rim supported on a ribbed spherical lobed knop between two mereses above a smaller knop on a spirally ribbed (fifteen ribs) inverted baluster stem, on a shallow conical foot.
Although it would be challenging to drink from such a shallow bowl, an Englishman traveling in Italy in the 17th century observed that "for the Italians that love to drink leisurely, they have glasses that are almost as large and flat as silver plates, and almost as uneasie to drink out of. . . ." The Corning Museum of Glass website notes that the shallow bowl allows for the maximum oxygenation of red wine and such glasses are often seen in 16th and 17th century paintings.
Condition:
Good
Provenance:
Barbara Wirth Collection
References:
For a goblet on a similar stem see Susanne Higgott, The Wallace Collection, Catalogue of Glass and Limoges Painted Enamels, 2011, p. 102, no. 23
See The Corning Museum of Glass website:
https://www.cmog.org/artwork/drinking-tazza
SOLD