AN ARITA SILVER-MOUNTED TEAPOT FOR THE DUTCH MARKET
Japan
Early 18th century
16.3 cm. across, 10.8 cm high
Two unidentifiable poinçon marks to the silver
The globular teapot decorated in 'Imari' colours and with a tiger knop, decorated with Japanese farmers and their buffalo and figures in a boat navigating a river.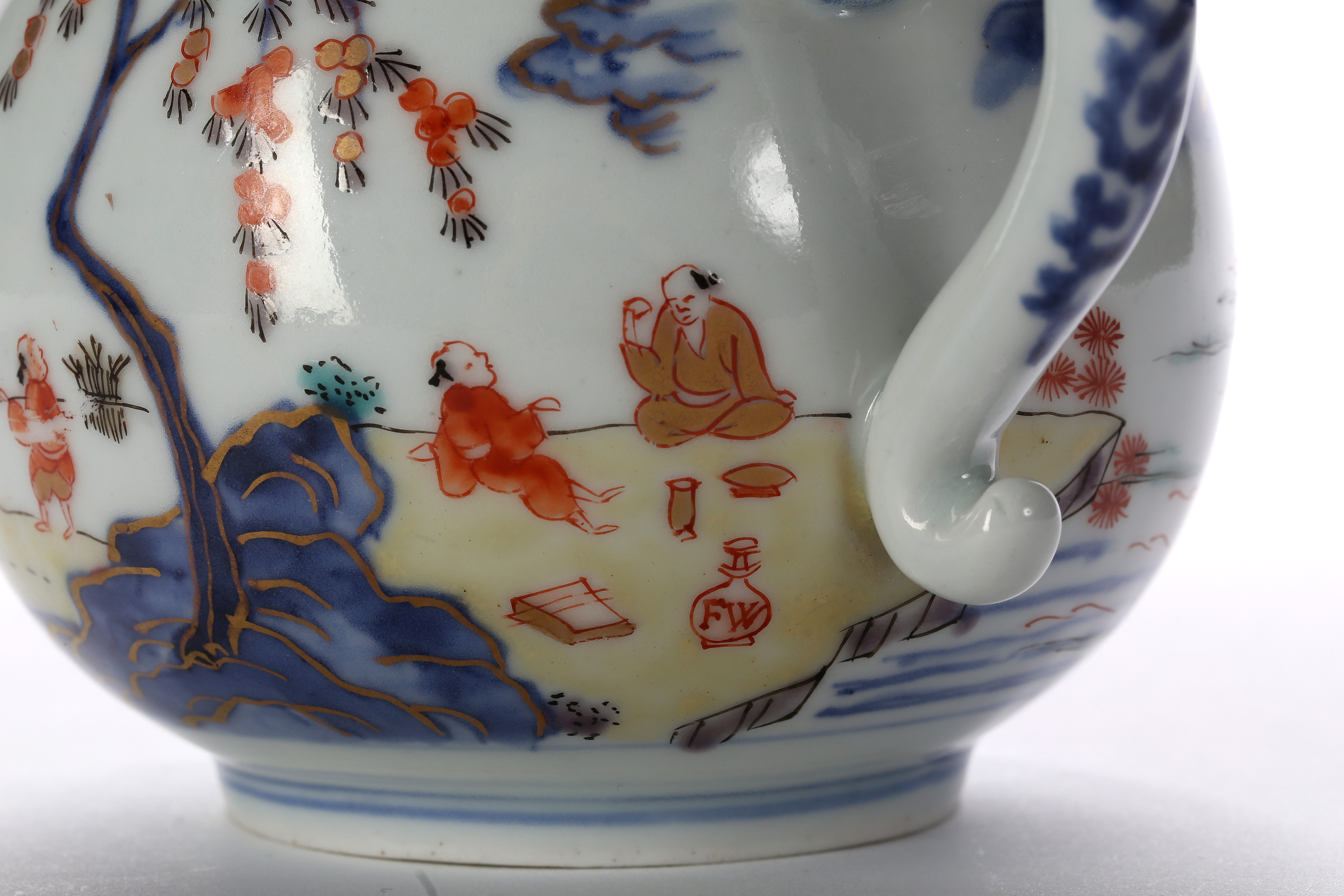 In two places, once on the side and also on the cover, Japanese figures are seated eating beside a flask inscribed 'FW'. The form of this flask or bottle is a well-known type made for the Dutch market and was probably based upon Dutch glass bottles with applied round seals.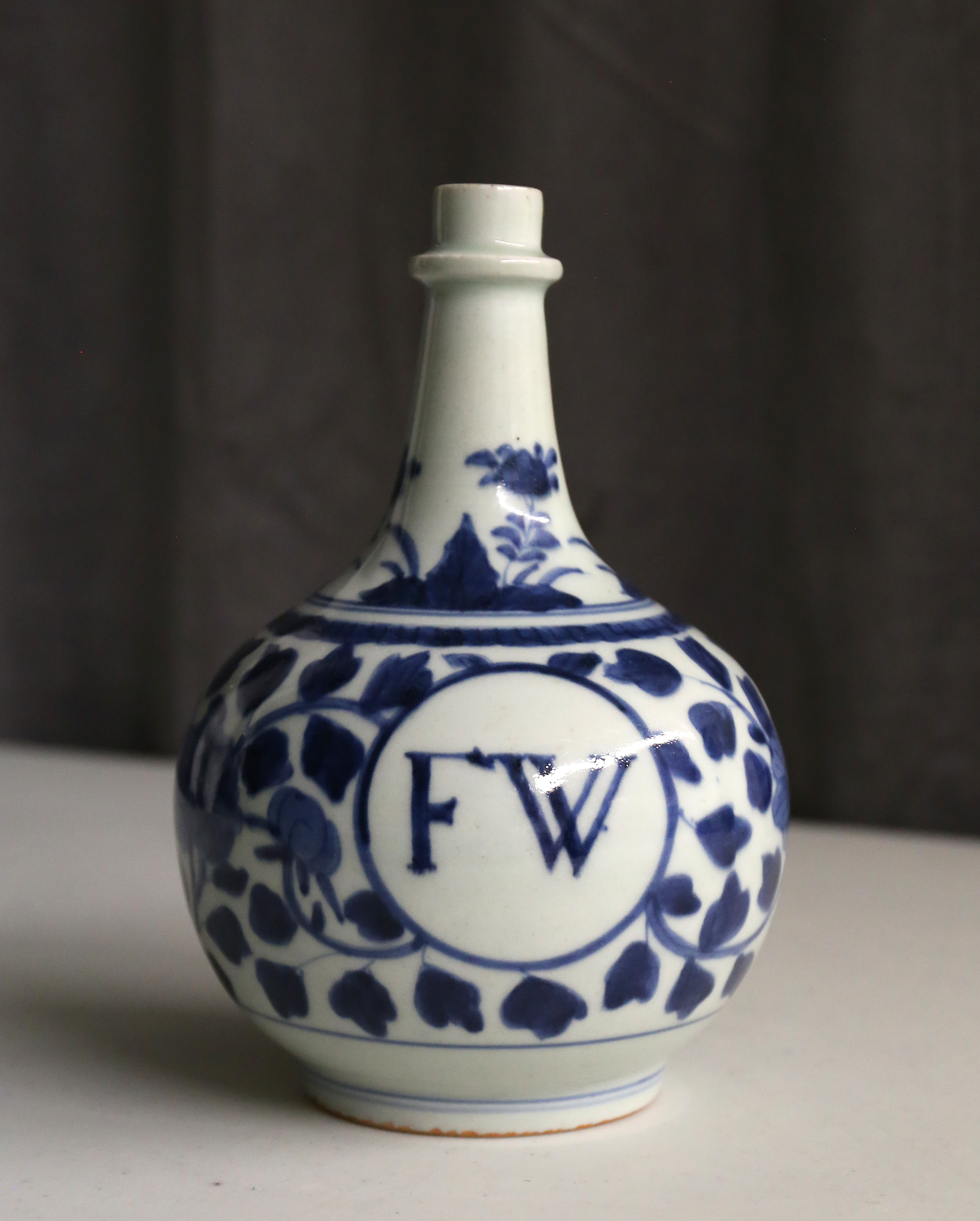 A blue and white Arita flask of exactly this type inscribed 'FW' is in the Peabody Essex Museum, Salem, and another in the Groninger Museum. Christiaan Jorg suggested that 'FW' could be the initials of the owner of the flask or that it stands for Franse Wijn (French wine). Jorg also suggests the possibility that such distinctively western objects were regarded as exotic by the Japanese and could have been used for sake in the domestic market. An enamelled Arita double gourd vase also inscribed 'FW' in a roundel is in the Porzellansammlung, Dresden (Reichel, 1980). Fuchs notes that the Arita bottle inscribed WTR in the Reeves Collection is thought to be for Willem ten Rhijne who is known to have given distilled spirits to Japanese physicians as a gift.
Condition:
Surface scratching to enamels, no restoration.
References:
Christiaan J.A. Jörg, (2003), Fine and Curious, Japanese Export Porcelain in Dutch Collections (Amsterdam: Hotei Publishing), p. 221, no. 276
Ronald W. Fuchs II, (2017), 50 Treasures: Celebrating the 50th Anniversary of the Reeves Collection of Ceramics at Washington and Lee University, pp. 16 & 17 for a related bottle inscribed WTR and a saucer also marked 'FW'
Friedrich Reichel, (1980), Early Japanese Porcelain, Arita Porcelain in the Dresden Collection, (London, Orbis Publishing), plate 64
This item is sold