The earliest Meissen porcelain was displayed at the annual Leipzig Fair from 1710 alongside the Böttger stoneware; the stoneware was for sale but at this stage the porcelain had not been produced in sufficient quantity to be offered for sale.
It is a matter of speculation what these earliest porcelain pieces were but this rare form with its stepped base corresponds closely to the Böttger stonewares that were on offer and it seems likely that a porcelain form such as this, which did not go into general commercial production, is from the very early phase. (Picture below: Böttger stoneware cup of similar form, Porzellansammlung, Dresden)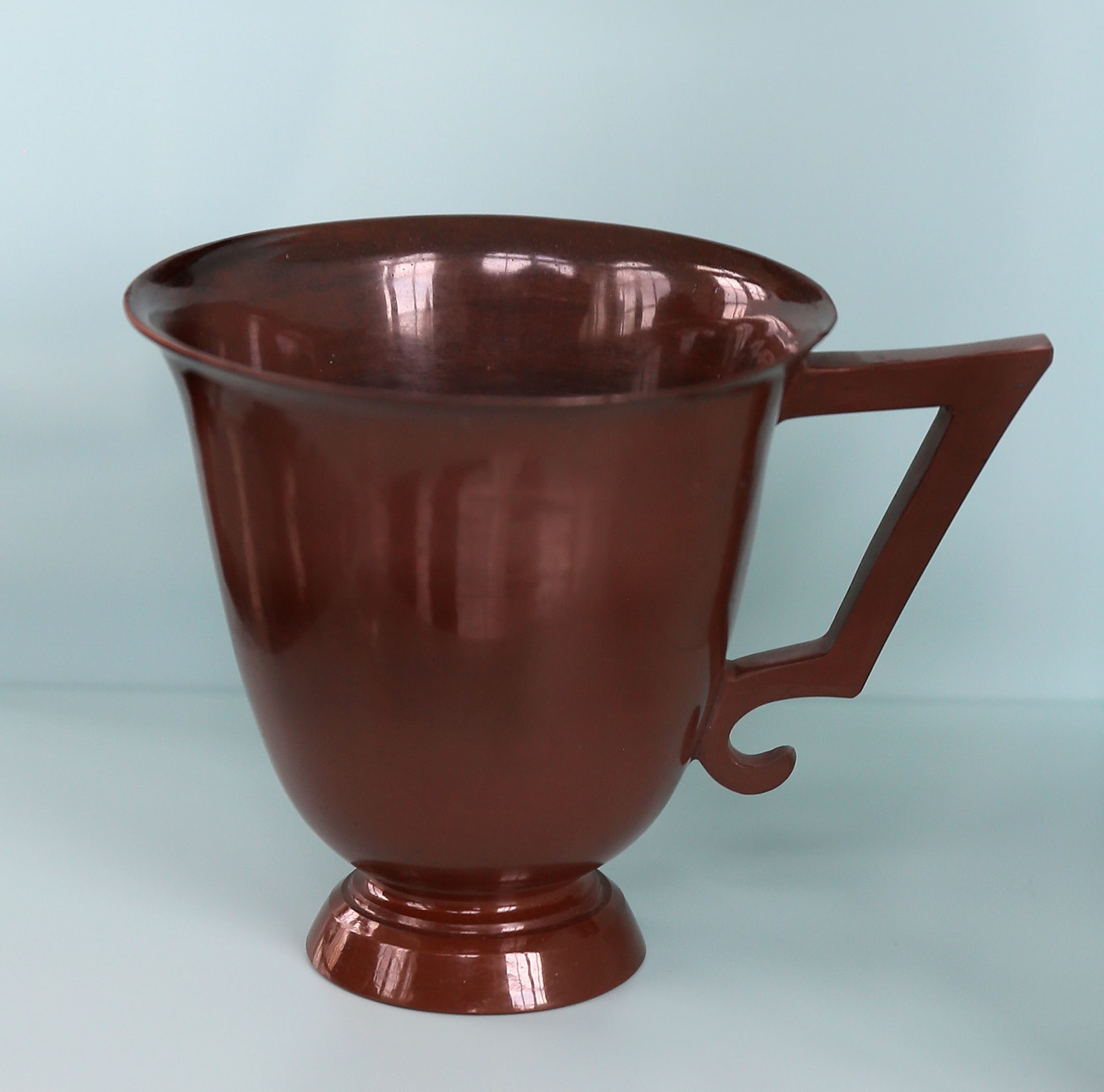 Dr. Rainer Rückert, the great Meissen scholar, in conversation with Klaus Kuhlemann, considered this to be one of the earliest pieces of Meissen porcelain .
Condition:
Chip to rim, no restoration
Provenance:
Sir Geoffrey Tate and Klaus Kuhlemann collection
This item is sold