The statue of the king is moulded in relief within a quatrilobed cartouche with garlands in the spandrels.
The represents the first attempt to make porcelain in Portugal. Lieutenant Colonel Bartholemeu da Costa discovered small amounts of kaolin in some fire clays being tested for the building of kilns to be used in a foundry at the army arsenal in Lisbon in 1773 and produced a handful of experimental pieces of porcelain.
Because only small amounts of kaolin could be found at the time, da Costa's experiments were limited to small plaques, medals and cameos. These were cast from the moulds created by the sculptor Machado de Castro and his colleague Joao Figuerido, a medallist who became the director of the engraving school at the arsenal. These were originally believed to have been made at the Fabrica do Cojo in Aveiro but it is now thought that the pieces from this early trial period may have been fired in the kilns of Real Fabrica do Rato, the royal faience factory in Lisbon.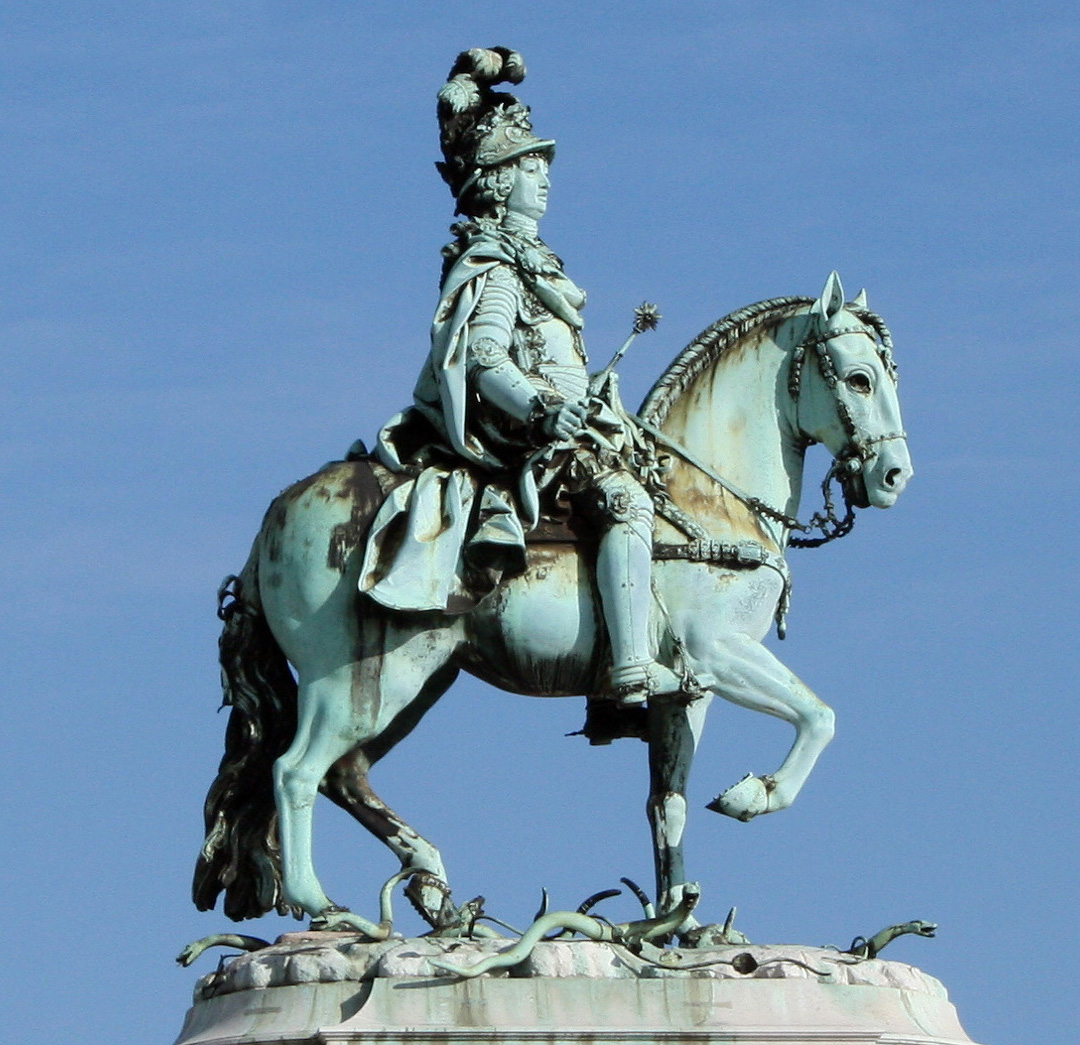 Da Costa was an engineer and the plaque records the equestrian statue, by Mochado de Castro, of King Joseph I of Portugal erected by him on 20 May 1775 which still stands in Lisbon on the site where his palace was flattened in the devastating earthquake of 1755.
In the exhibition, Portugal and Porcelain, held at the Metropolitan Museum of Art in 1984-85 eight different models of plaques and medallions were noted, this one appears to be unrecorded although the same figure does appear on related pieces.
Condition:
Minute chips to edge 
References:
Exhibition Catalogue, Portugal and Porcelain, The Metropolitan Museum of Art, New York, November 19th, 1984 to February 3rd 1985
Provenance:
The collection of Alfredo Guimarães (1882 – 1958) (according to paper label), the first director of the Museu de Alberto Sampaio in Northern Portugal.
This item is sold