A pair of Wedgwood and Bentley medallions of George III and Queen Charlotte
Modelled by William Hackwood after wax portraits by Isaac Gosset
Circa 1777
Plaques 8.8 x 7.1 cm; Frame 24.1 x 19 cm
Both medallions incised 'WH' raised in relief or incised to the truncated shoulders; George III impressed 'Wedgwood & Bentley'
Finely modelled in white relief on a ground of pale jasper. Queen Charlotte wearing a medallion of George III around her neck. This pair of medallions is encased behind glass in contemporary gilt metal oval frames and set into their original ebonised wood frame.
The original wax models by Isaac Gosset (1738-1820) were probably not commissioned specifically to be interpreted in stoneware, it is more likely that they were bought from Gosset's shop in London by Thomas Bentley. Gosset's understated style of modelling in a smooth ivory wax did not translate into stoneware without considerable alteration by William Hackwood to sharpen and deepen the relief. (Reilly, p. 568)
A wax portrait of George III by Isaac Gosset in the Royal Collection (RCIN 37109)
There are a number of variants of these models,  one with Queen Charlotte wearing ermin and another one of her without a medallion around her neck.   When King George was produced on his own, he faces left, whereas here he has been adapted to work as a pair.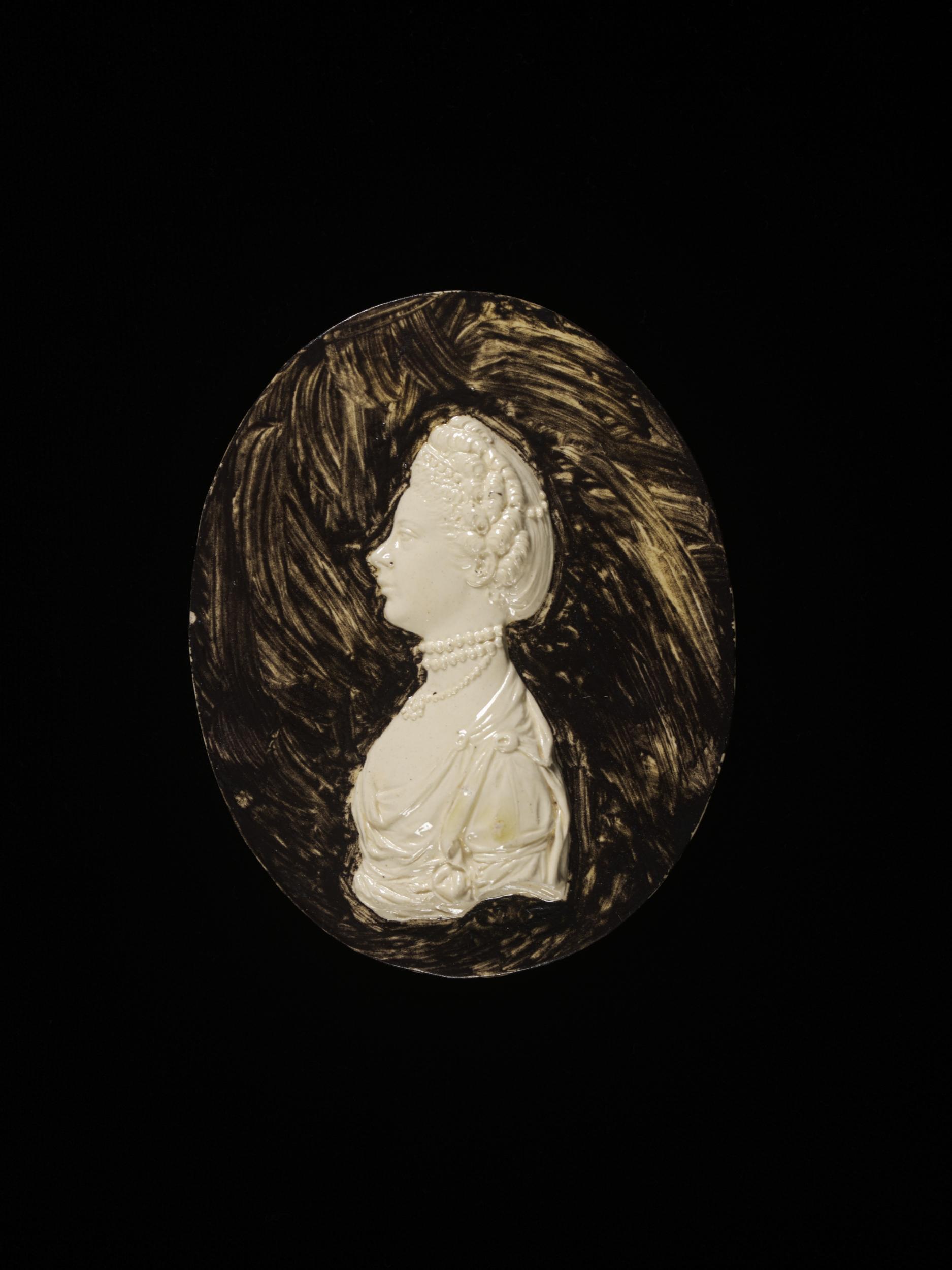 An early trial version, Victoria & Albert Museum (C.83-1999)
Unusually, both medallions are marked with the initials WH for William Hackwood, who was the modeller for these pieces, which very probably indicates that he had a hand in the production of this particular pair.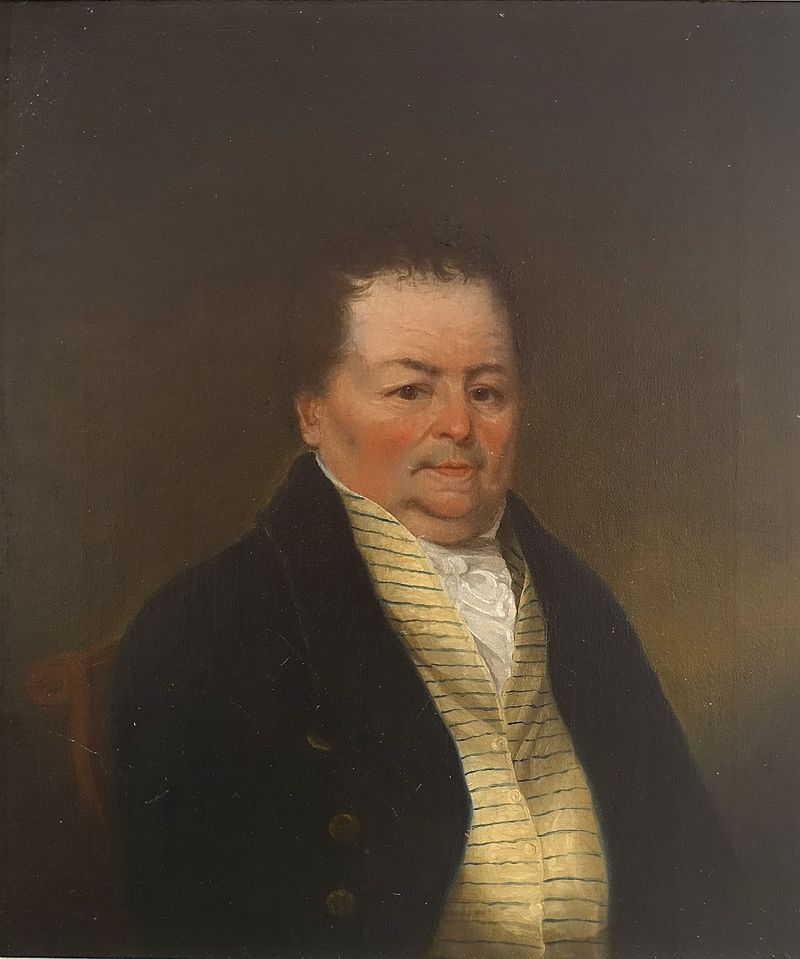 Portrait of William Hackwood, Wedgwood Museum – Barlaston, Stoke-on-Trent
Wedgwood describes William Hackwood as a "ingenious boy", who was "… of the greatest value and consequence in finishing fine small work." He is most remembered for producing the 'Am I not a man and a bother' medallion for the anti-slavery movement, perhaps after a design by Josiah Wedgwood himself.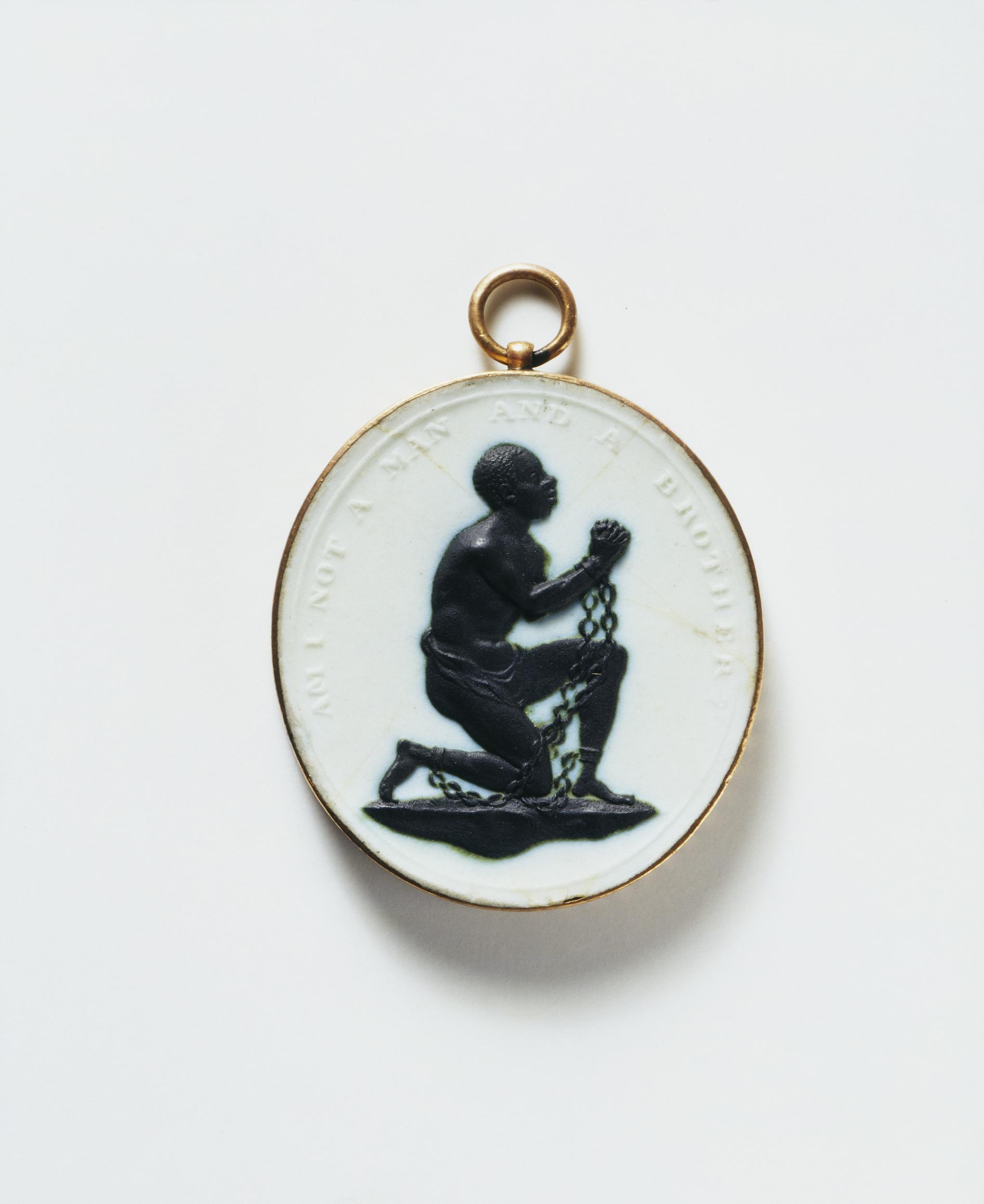 Victoria & Albert Museum (414:1304-1885)
Provenance:
With an associated letter which is partly indecipherable but seems to indicate a provenance to a member of the Hambro family.
References:
Robin Reilly, Wedgwood, (Stockton Press 1989)
Price: £7,500