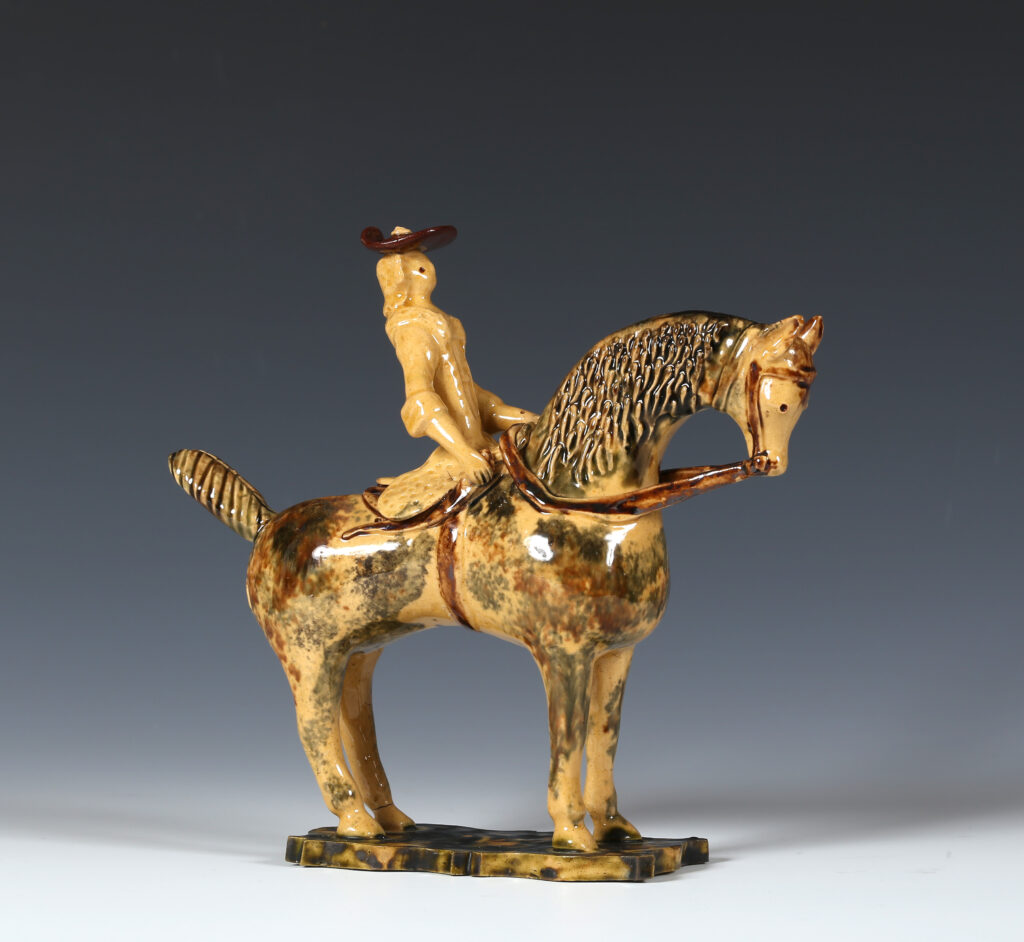 A STAFFORDSHIRE FIGURE OF A HORSEWOMAN
Circa 1750-70
19.2 cm high, 20.7 cm wide
Riding side saddle and wearing tiered petticoats, the creamware body decorated with brown and bluish-grey coloured oxides. Her hat and eyes modelled in red-bodied earthenware.
Close variants of this female figure are known standing in wide-panniered skirts or sitting in high-backed chairs[1], equestrian figures are much rarer. A closely related group with a male and female rider and a mottled blue-green glaze is in the Henry Willett Collection in the Brighton Museum and Art Gallery and illustrated on the dust jacket of the catalogue by Stella Beddoe[2].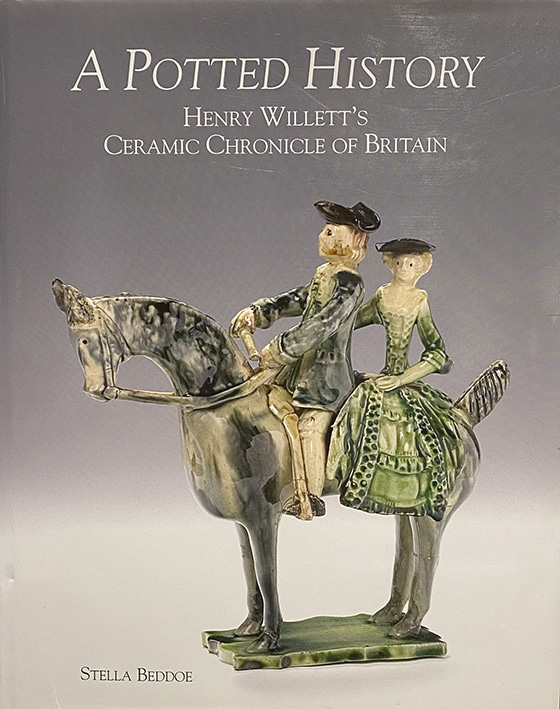 Henry Willett's Collection of Popular Pottery is the subject of an exhibition that has just opened at the Victoria and Albert Museum. It is of particular importance in having been assembled in the late 19th century before the subject became popular and fakes started appearing.
An example of a male figure on horseback was bought by Captain R. K. Price at Christie's on the 22nd November, 1917 for the huge price of £341 5s. Captain Price gave up collecting after having bought it citing the large price as his reason.[3]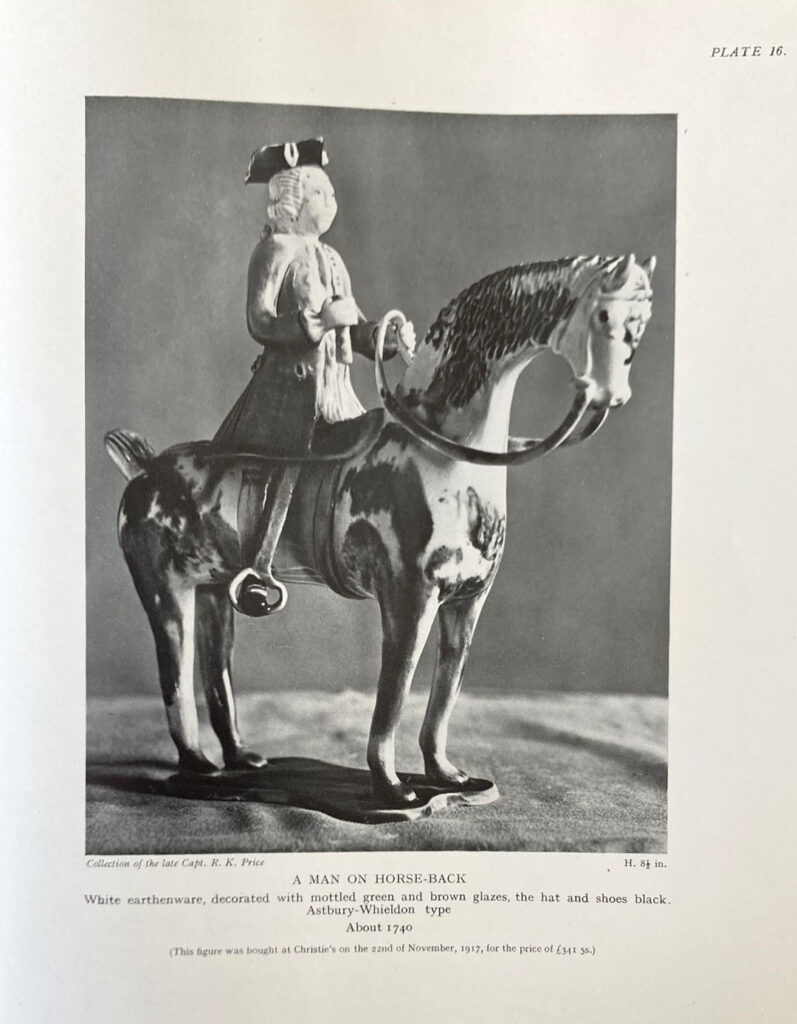 Condition:
Restuck through waist, each elbow with two breaks, break through left hand, two breaks in the reins, tail restuck (clean breaks).
The only losses are minor chips to the reigns.
References:
Beddoe 2015
Stella Beddoe, A Potted History: Henry Willett's Ceramic Chronicle of Britain, (ACC Art Books 2015)
Halfpenny 1992
Pat Halfpenny, English Earthenware Figures, 1740-1840, (Antique Collectors Club Ltd., 1992)
Read 1929
Herbert Read, Staffordshire Pottery Figures, (Duckworth 1929)
Price: £19,500

[1] Halfpenny 1992, p. 35
[2] Beddoe 2015, p.245, no.1173
[3] Read 1929, plate 16