A PARIS CUP AND SAUCER, Gobelet Litron
Circa 1800-1814
The cup 6.4 cm high, the saucer 12.7 cm diam.
Base of cup Incised B
The saucer with the monogram "JLB", perhaps for Josephine La Pagerie Bonaparte
The underside of the cup with the inscription in gold M.ͤ DUCHATELET, for Gabrielle Émilie Le Tonnelier de Breteuil, Marquise du Châtelet (1706 –1749).
Émilie du Châtelet was an eminent scientist and mathematician and mistress of Voltaire who famously wrote that she was "a great man whose only fault was being a woman". Her translation of Isaac Newton's Principia, published posthumously in 1756, is still considered the standard French translation today.
She was born into an aristocratic family and educated at home; a precocious talent, she had learnt six languages by the age of twelve and developed a fascination with science and mathematics. This horrified her conventional mother who considered this inappropriate in a young lady and threatened to send her away to a convent. Fortunately, her father recognised her ability and encouraged her research and introduced her to eminent scientists.
She had an interest in the nature of energy. She submitted her paper Dissertation sur la nature et la propagation du feu, on the nature of light, heat and fire, to the French Academy of Sciences in 1737.  This correctly suggested that different colours of light carried different energies. Her practical experiments on dropping lead balls into clay established that they penetrated to a depth that was proportional to the square of their velocity at impact, which was an important development of Newton's ideas and lead to an understanding of the energy of motion or kinetic energy. This was later expressed in the equation E = mv2.
She applied her mathematical understanding of probability to gambling with some success and later, when debts mounted, developed schemes of repayment which were similar to modern financial derivatives. She suffered an early death due to complications in childbirth in 1749.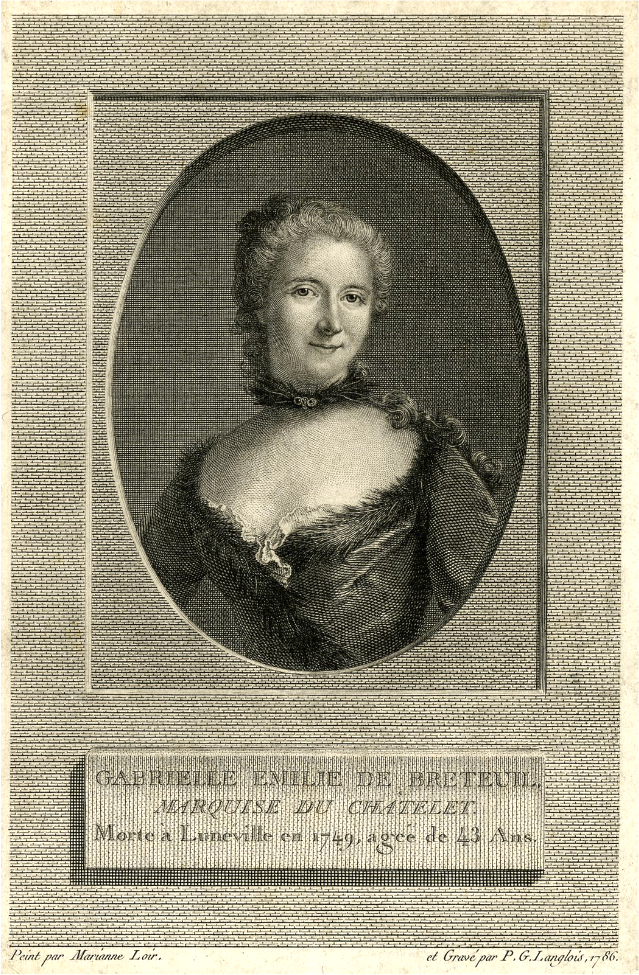 © The Trustees of the British Museum
The image on the cup is taken from a print of 1786 by P.G. Langlois, after the painting by Marianne Loir at the Musée de Beaux-Arts, Bordeaux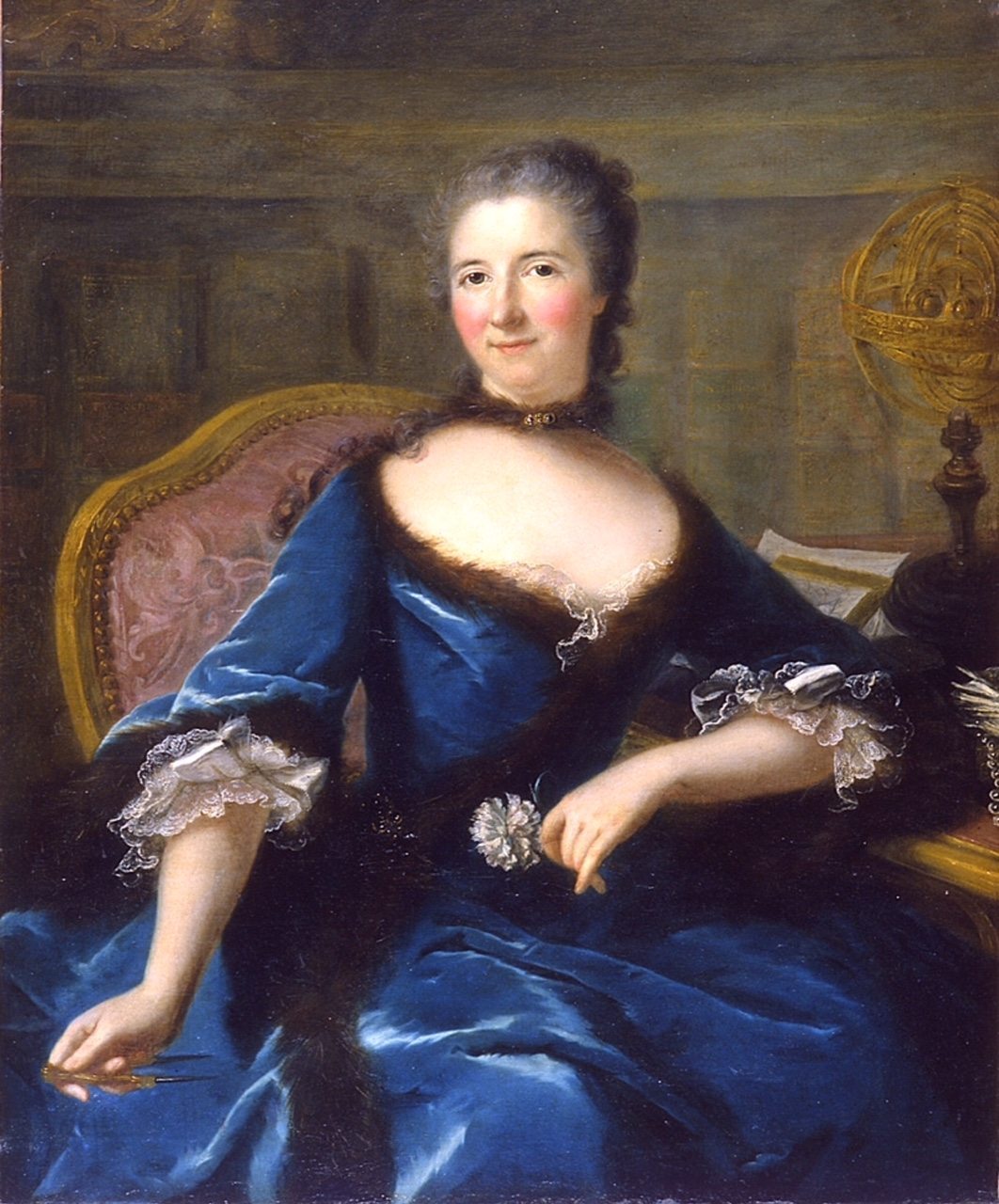 The Marquise du Châtelet by Marianne Loir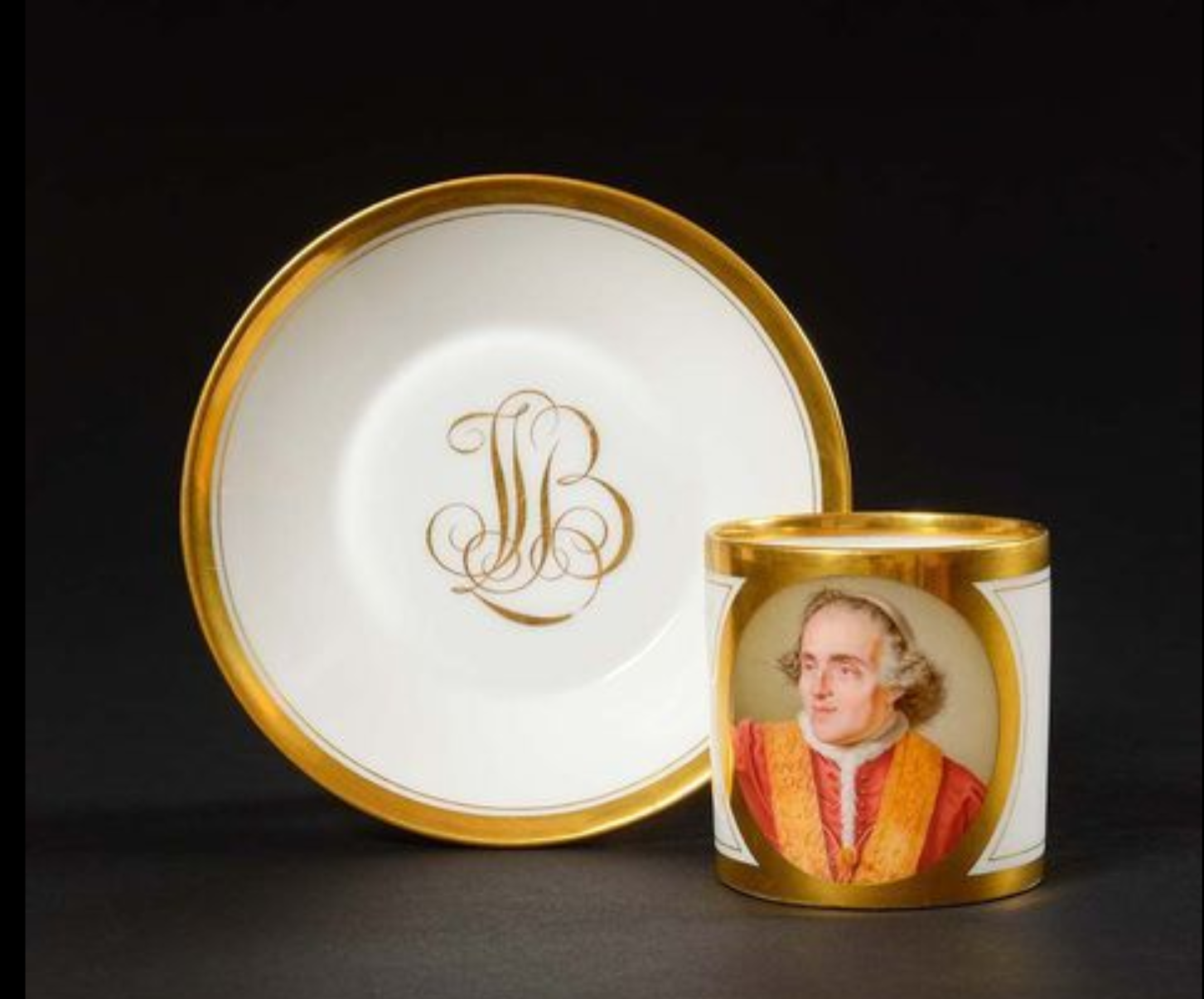 Musée des Beaux Arts, Bordeaux
Another tasse litron from the same set, also with the "JLB" monogram, with a portrait of Pope Pius VII was offered for sale at Osenat, Fontainebleau, (1 July 2018, lot 130). The monogram was said to be for Josephine La Pagerie Bonaparte and after the painting by Jean Baptiste Wicar, but since that was executed in 1817 and Josephine died in 1814, that cannot be. It was perhaps after the painting by Jacques Louis David of 1805.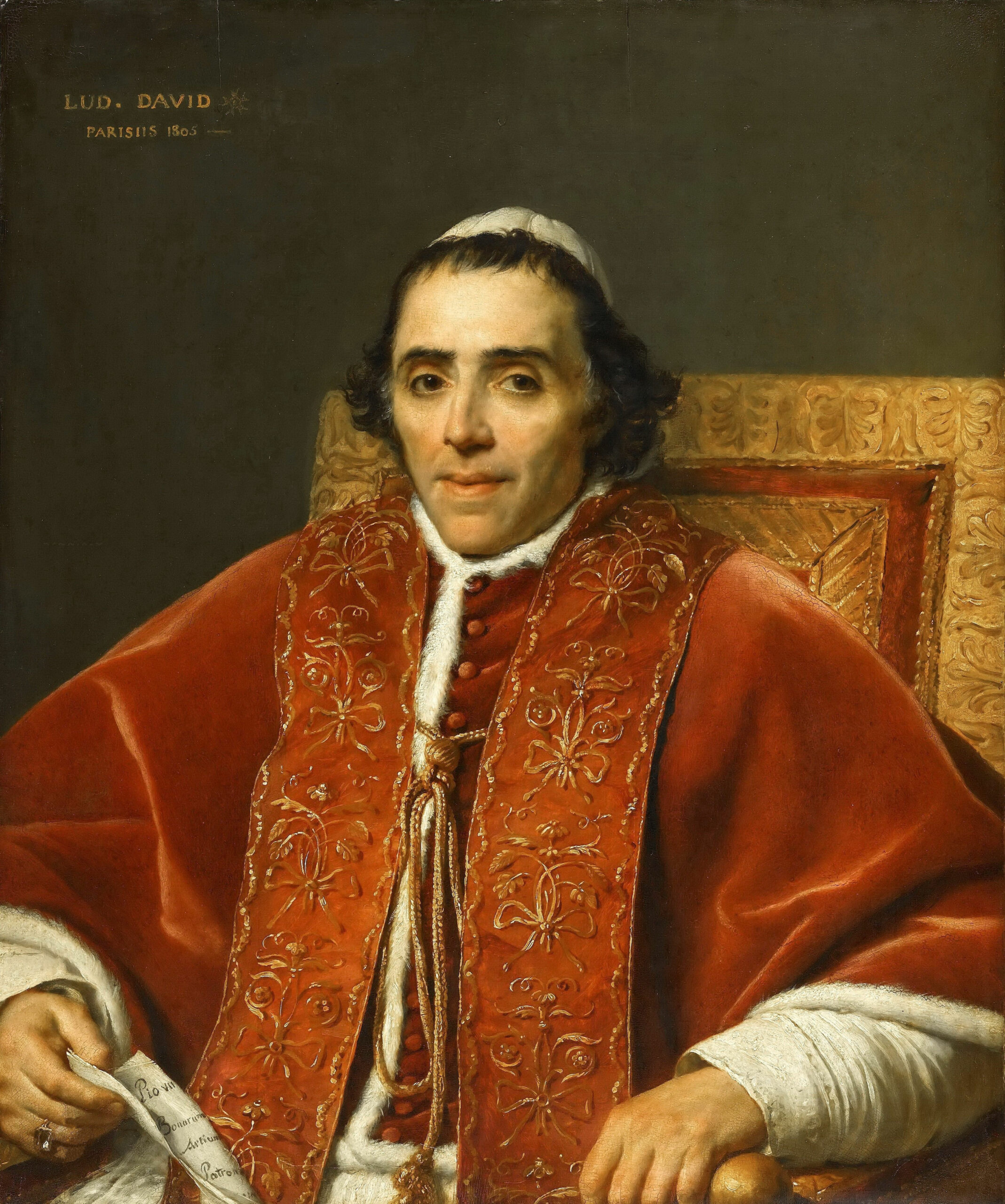 Louvre, Paris
Pius became pope in 1800 and officiated at the coronation of Bonaparte as emperor of the French in 1804 where the emperor famously crowned himself and Josephine.
As a brilliant woman who defied convention, Émilie du Châtelet would certainly have appealed to Josephine, as would the pope who presided at her coronation.
Provenance:
Perhaps Josephine Bonaparte
Price: £2,900