Painted with scattered sprigs of indianische Blumen enclosing a central medallion with a Kakiemon landscape, the brown-edged wavy rim surmounted on both sides by the arms of Hennicke.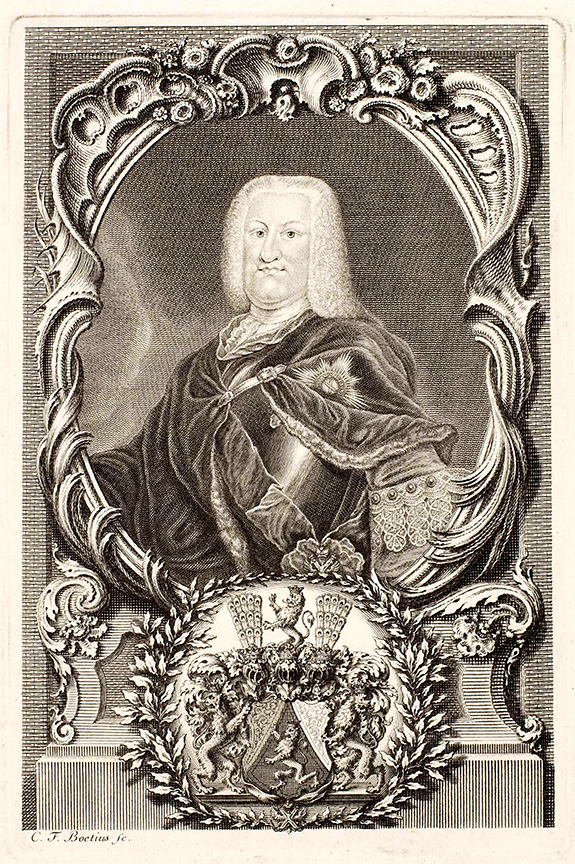 Johann Christian Hennicke (1681-1752) was of humble origin but raised to the nobility by the Holy Roman Emperor in 1728. He was an influential cabinet minister under Count Brühl and became deputy director of the Meissen factory in 1739.
This dish differs from some other pieces of the service as it incorporates the coronet of a Graf or Imperial Count, a title to which he was elevated on 7 September 1745.
Johann Sebastian Bach composed the cantata BWV 30a Angenehmes Wiederau to celebrate Hennicke's acquisition of Schloss Wiederau in 1737: "Pleasant Wiederau, rejoice in your floodplains".
Condition:
Four small chips to rim, slight rubbing
Provenance:
Dr. Siegfried Ducret (1901-1972)
Rosmarie Schmidt-Ducret
Price: £6,700