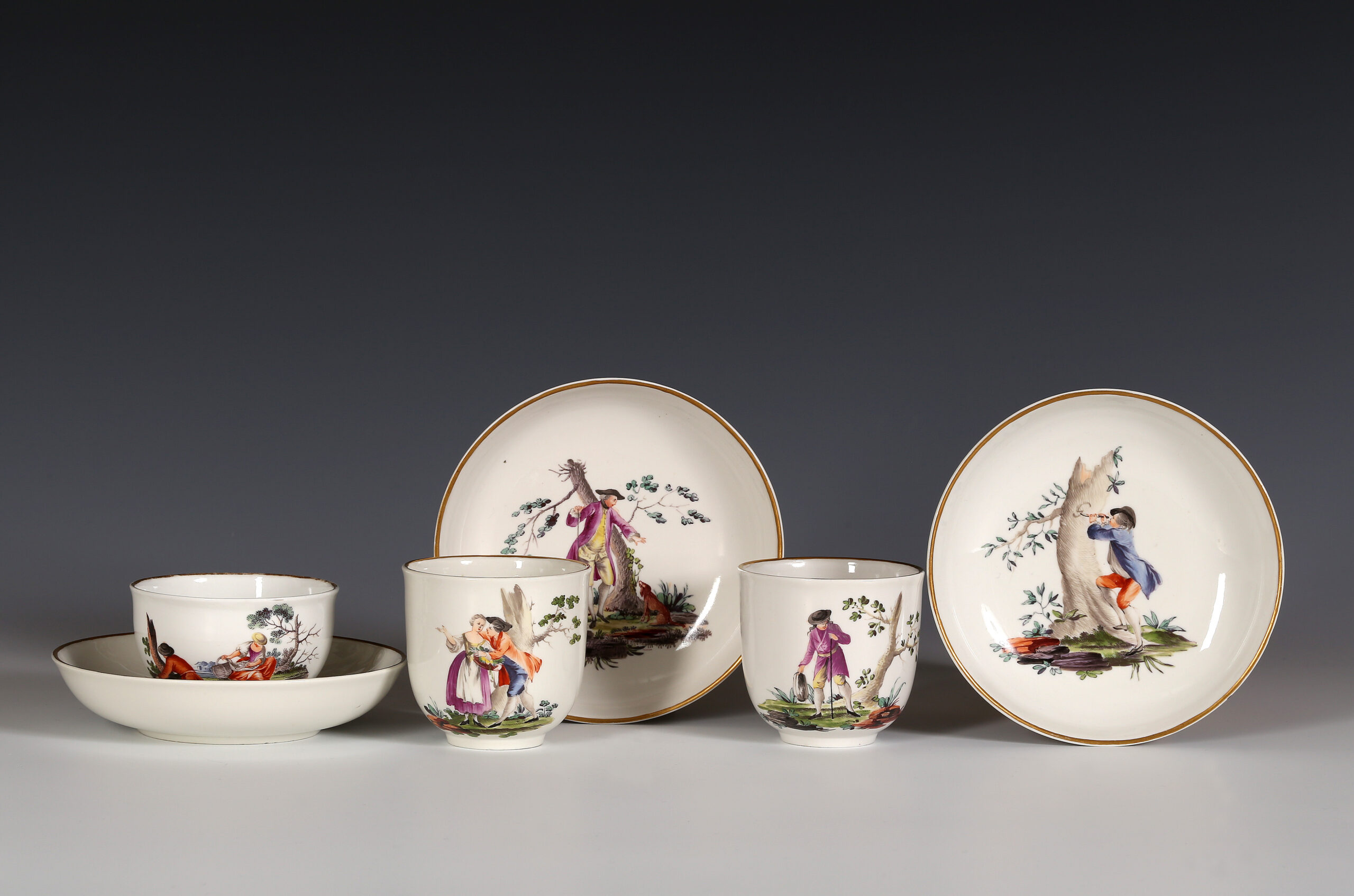 THREE FULDA CUPS AND SAUCERS
Circa 1790
The saucers, 13.5 cm diam.
Four pieces with the crowned 'A' 'Adalbertsmarke' mark
The teacup and one coffee cup with the 'Kreuzemarke' or cross mark
These two coffee cups, one teacup and three saucers are part of a service, the remainder of which is in the Stadtschloss Fulda.
The Porcelain Fulda porcelain factory, or Hochfürstlich Porzellan-Manufaktur, was founded in 1764 under the patronage of the enlightened Prince-Bishop of Fulda, Heinrich VIII von Bibra with the help of an arcanist, Nikolaus Paul the Elder, from the first Dutch porcelain factory, Weesp.
Nikolaus Paul left to establish the factory at Kassel in 1768. Heinrich VIII von Bibra died in 1788 and was succeeded by Adalbert Baron von Harstall (1789-1802), the last Princely Abbot of Fulda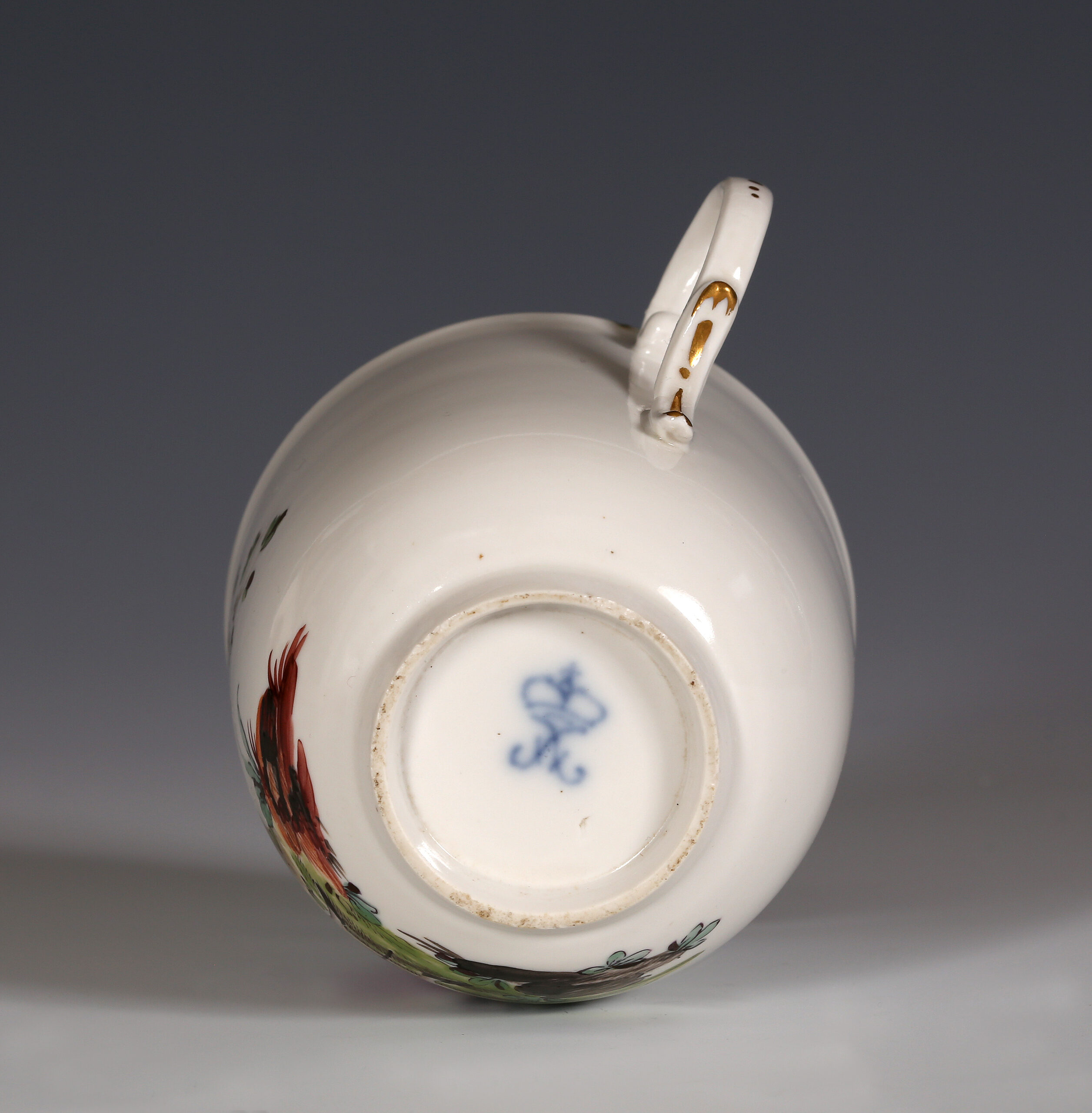 The 'Adalbertsmarke' mark for Adalbert Baron von Harstall is exceedingly rare.
Condition:
Good condition, no restoration.
References:
Fritzsche, Christoph, Hochfürstlich Fuldische Porzellainmanufaktur 1764-1789, (Parzeller, 1994)
Christina H. Nelson, The Warda Stevens Stout Collection, A History of Eighteenth-Century German Porcelain, The Dixon Gallery and Gardens, Memphis, (2013), p. 265-277
Price: £4,400