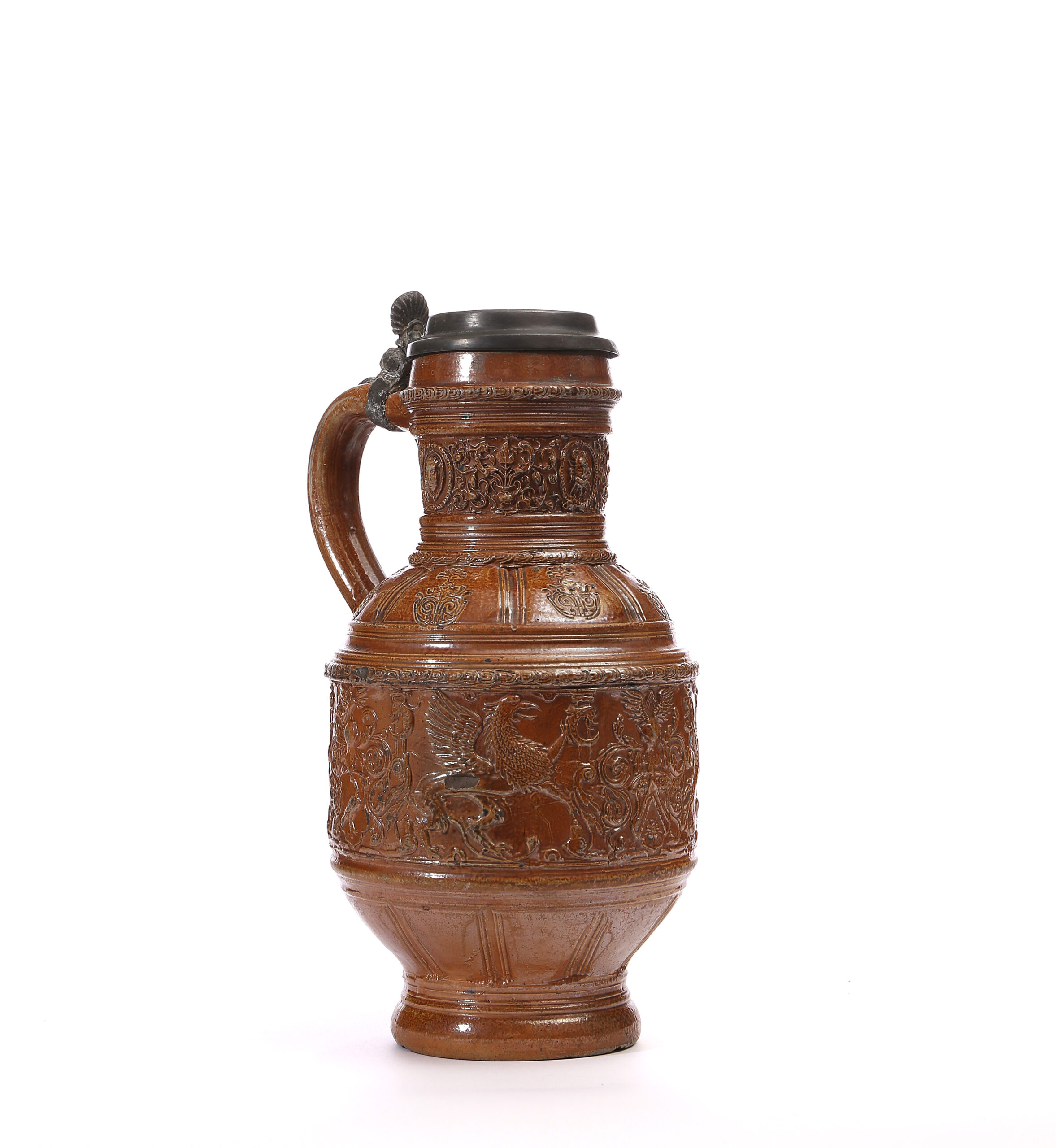 A RAEREN JUG
Circa 1595-1600
Germany (modern-day Belgium)
28 cm high
With crisply moulded friezes to the neck and main body. The central frieze bears the coat of arms of Abos supported by griffins on either side. The neck with a band of Renaissance ornament interspersed with grotesque masks within roundels.
For a related example attributed to Jan Baldems Mennicken dated 1598 see von Bock 1986, p. 274, no. 364. According to Falke, II, p. 53, the armorial overlays were only used in the workshop of Jan Baldems.
For more examples of similar forms and decoration see Gaimster, pp. 241-42, nos. 94 & 95 .
Condition:
Handle restuck, two losses to the central frieze (one seems to have been lost at the time of manufacture, the other later), some chips to rim
The pewter lid is a later replacement. 
References:
David R.M. Gaimster, German Stoneware, 1200-1900: Archaeology and Cultural History, (British Museum Press, 1997)
Gisela Reineking von Bock, Kunstwerbemuseum der Stadt Koln: Steinzeug, (Stadt Koln 1986)
Price:£4,500