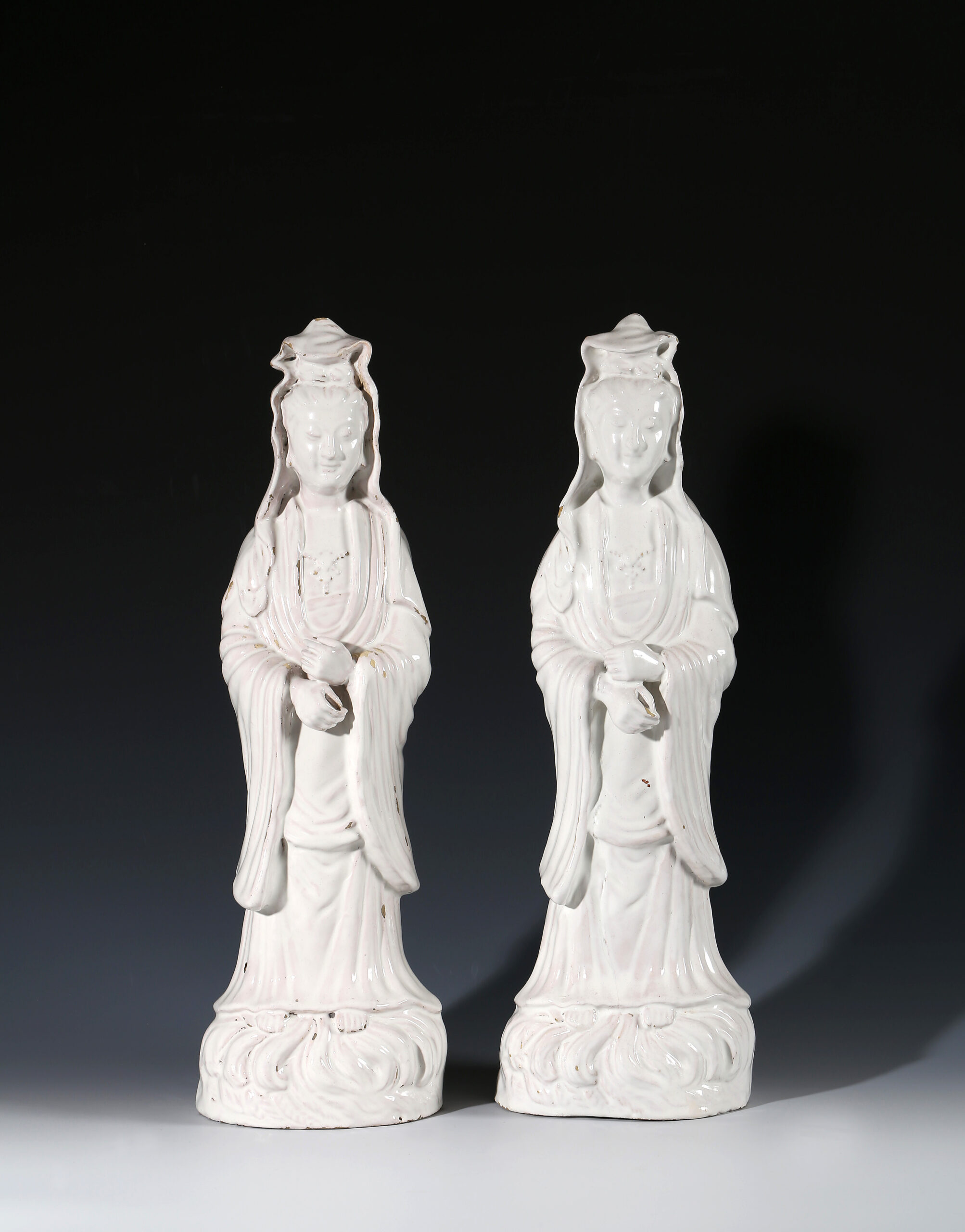 TWO GERMAN FAIENCE FIGURES OF GUANYIN
Early 18th century
48 cm high
These figures are accurate copies in tin-glazed earthenware of Chinese 'blanc-de-chine' porcelain models imported into Europe by the Dutch in the late 17th century.
Figures of this type are found in castles in Germany, notably in Thuringia, and they have conventionally been attributed to the faience factory of Ansbach which started production around 1710, it is also quite possible that they could have been made in other small factories. This attribution is discussed by Adolf Bayer (Bayer 1928, pp. 136-144).
Guanyin, the Chinese Buddhist Goddess of Mercy, was enthusiastically adopted in Europe due to her resemblance to the Virgin Mary,
Condition:
A section of the base of one restuck, a chip to edge of headdress of the other restored.
Provenance:
Private Collection, Denmark
References:
Bayer 1928
Adolf Bayer, Die Ansbacher Fayence-Fabriken. Ein Beitrag zur Geschichte der deutschen Keramik 1710 – 1839, (Verlag: Brügel & Sohn, Ansbach, 1928), pp. 136-144
RESERVED